Now that our youngest is slowly but surely heading out of the baby stage, and into toddlerdom, I thought it would be appropriate to share our picks for the best baby travel gear.  We've thought through our routines and travel practices, and chosen the items that make travel with a baby easier, more manageable, and just generally possible!
Just as in "regular" life, travels styles are personal, so I won't be going on and on sharing every little thing we pack for travel with a baby.  Instead, I've chosen some of the essentials or "biggies" to think about when considering a trek with your tiny companion.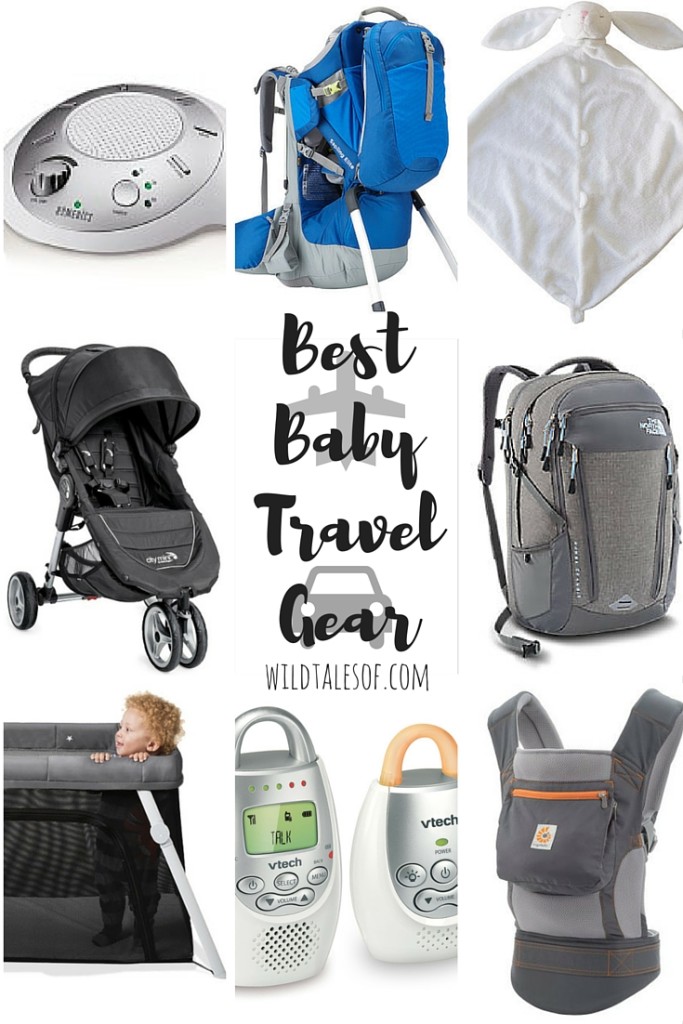 Best Baby Travel Gear
Travel Crib
All traveling parents of babies need a travel crib that's reliable, simple to set-up and breakdown, and easy to carry and pack for adventures by car, plane, and even train.  Our current favorite is the Lotus Crib by Guava Family (you can read our how-to post here), but we've also had a good experience with the Baby Bjorn Travel Crib Light.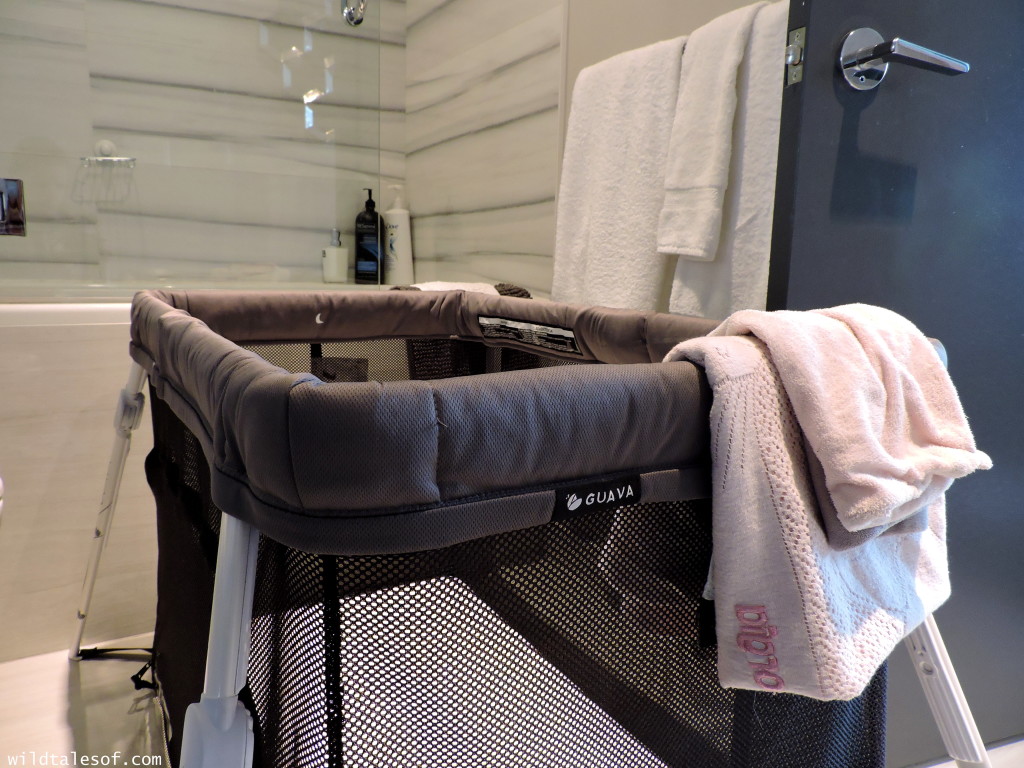 Soft Structured Carrier
Our Ergo Baby Carrier not only helps us travel through the airport without a lot of hassle, but once we're at our destination, we can sight see, shop, and visit museums, zoos, and parks with ease.  I love not worrying about getting the stroller in and out of the car, up and down stairs, and in and out of places (though the stroller does have it's place). And especially when the baby is very young, a carrier like the Ergo can be all you need. You can read more about our love of babywearing here.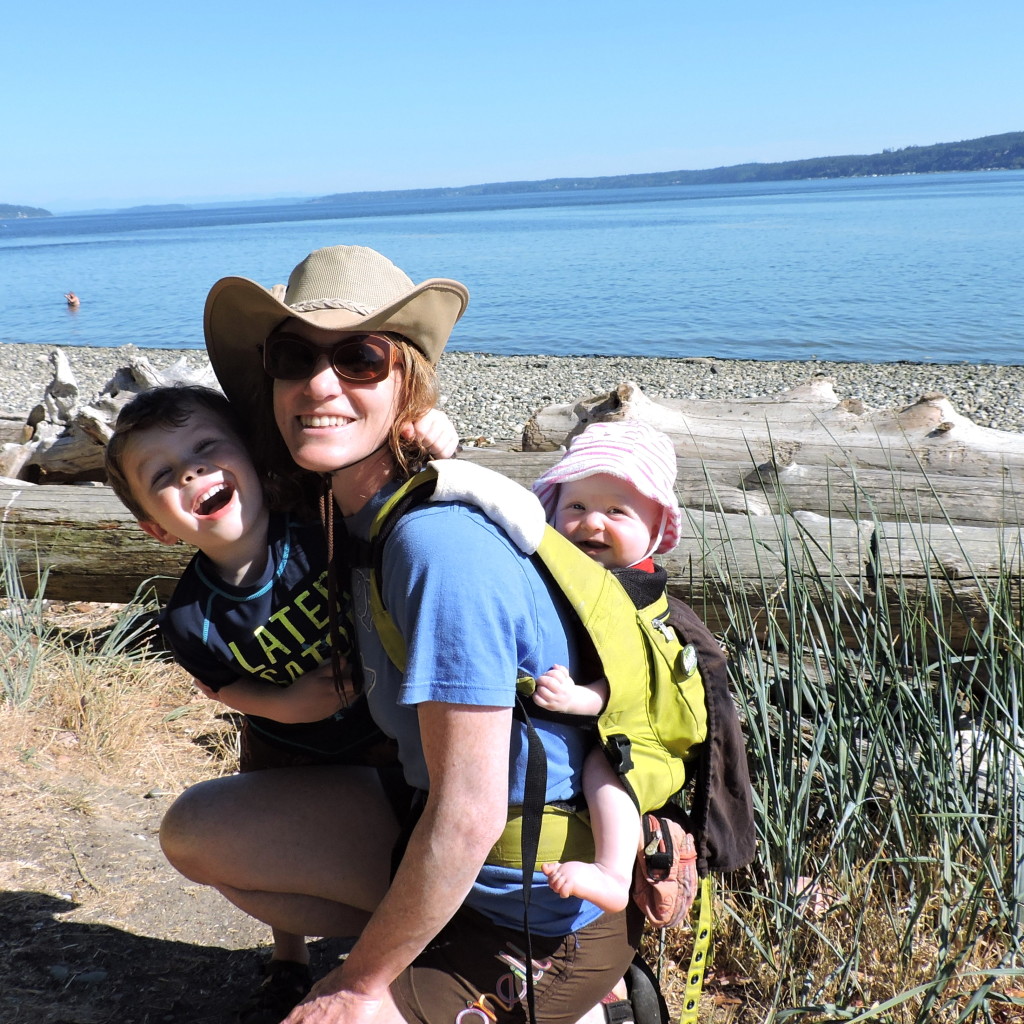 Backpack Carrier
As the baby grows (and can sit-up unsupported), a framed backpack carrier can be a wonderful addition to your baby gear arsenal.  We often travel with our framed backpack carrier, and at times even leave the stroller at home.  Older babies often prefer the view from the framed carrier, and I love that we can pack more essentials (diapers, lunch bag, water bottles, etc) into the storage compartments.  Sure we hike a lot, but we've also been know to bring it along for mini golf, visits to the zoo, shopping trips & ferry boat rides!  We recommend the Osprey Poco Plus (mini review) and the Thule Sapling (review).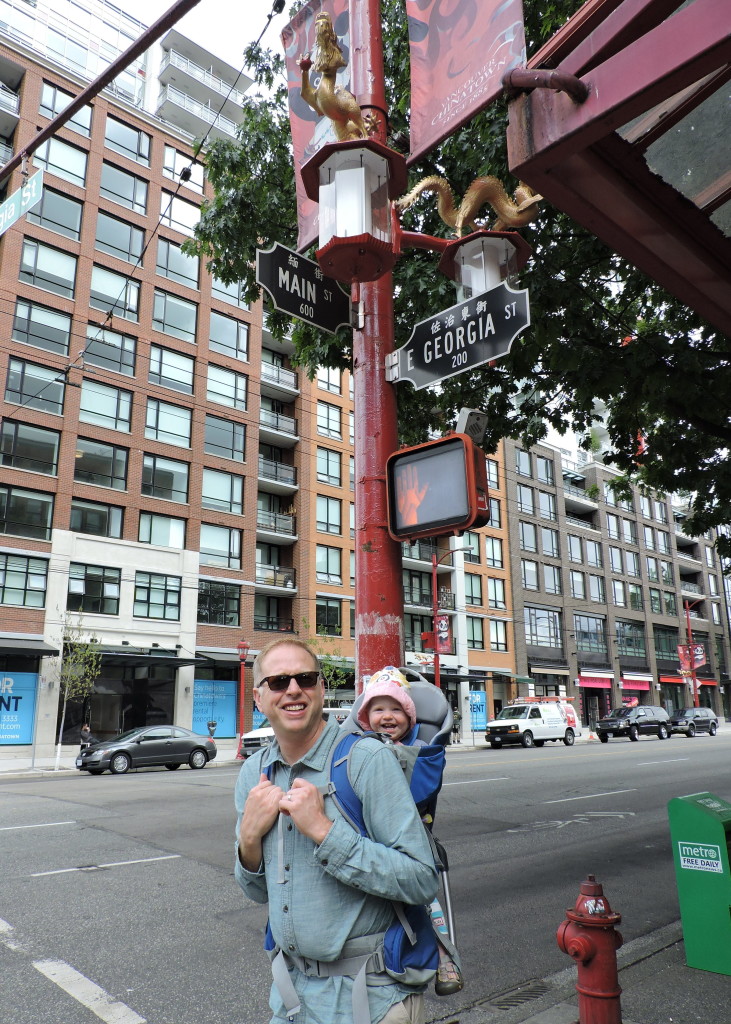 Backpack (with compartments)
The diapers, the wipes, the change of clothes, milk, snacks, toys can get out of control if you don't have a good system.  I find it so much easier to have a bag that has lots of different pockets and storage areas so that I can assign places to certain items, and then always know where to find them.  We love our Surge Daypack (also has a spot for my laptop) from The North Face, and when Bergen was a baby, I loved this one from Petunia Pickle Bottom.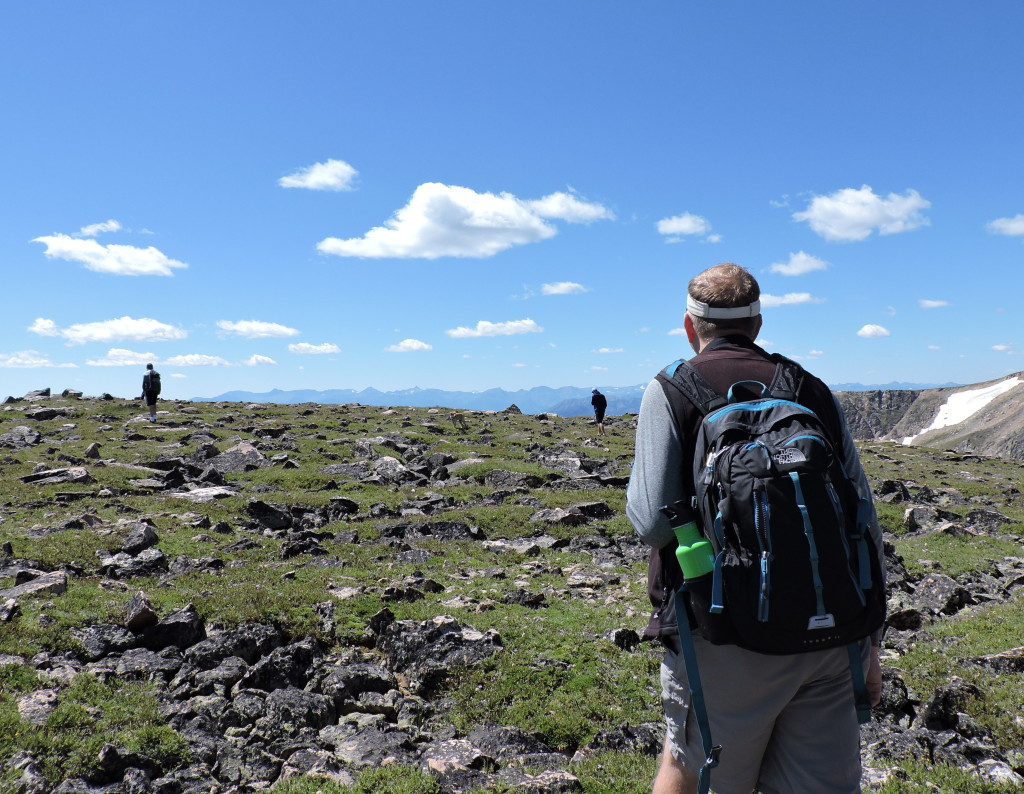 Sound Machine
We use white noise at home, so it only makes sense that we have a machine that can also travel with us.  It provides a consistent and familiar sleeping environment for our kids, and can also help to drown out unfamiliar noises in and around your hotel or rental home.  We recommend the Sound Spa Relaxation Machine from HoMedics.
Travel Stroller
Even with all that carrying (via the ergo and frame carrier), the stroller still has it's place when we travel.  We love using the stroller for going on walks around the towns that we visit, and appreciate giving our backs a break once in a while.  There are a ton of great travel strollers out there.  We've been very  happy with our City Mini from Baby Jogger.  Small and light enough to pack for adventures (also has a storage bag), but also substantial enough for us to know it's not going to breakdown!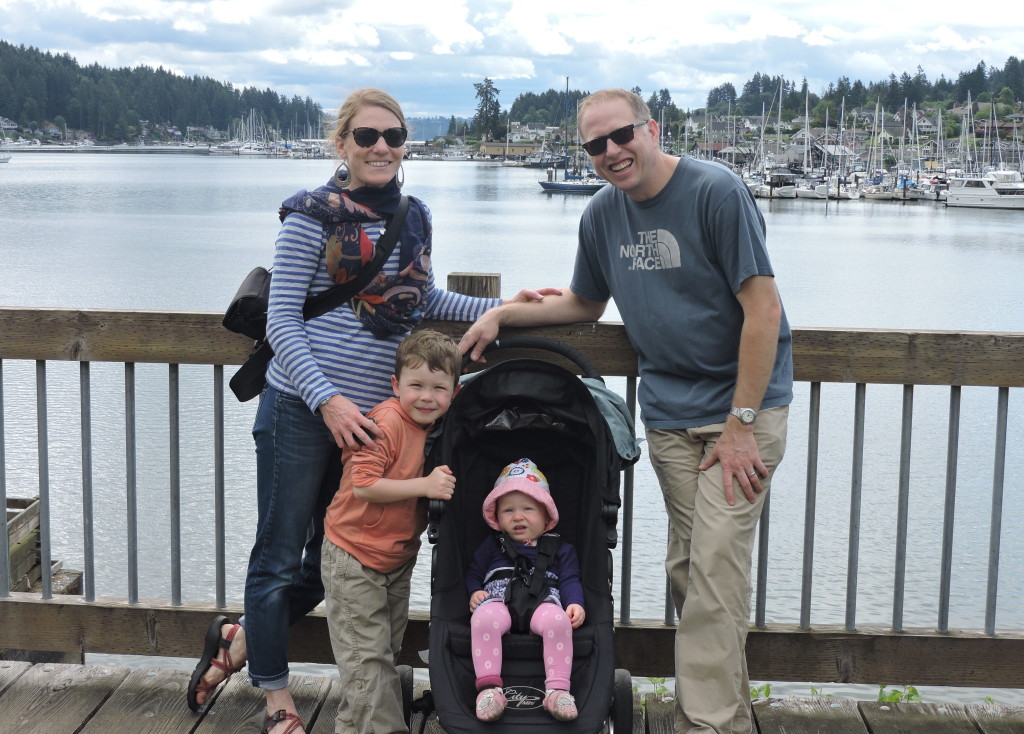 Comfort Items
Since each of our babies was about 3 months old, we introduced a "lovie" or comfort item to them.  A small blanket/stuffed animal that was given to them each and every time they took a nap or turned in for the night.  They grew to associate this with sleep, and, it stood up to it's name, comforted them as they dozed off to dreamland.  Comfort items are especially important for travel because they provide something familiar for the child in an unfamiliar place.  Depending on how much room we have, we also bring along full blankets and other stuffed toys that can provide even more security and a homelike feeling.  More tips on sleep for traveling babies here.
Baby Monitor
We don't actually use a baby monitor at home (our house is small), but find them invaluable on the road!  Sitting out on decks, patios, and front porches, camping with a large group, and staying in larger houses with family and friends puts us in situations where we wouldn't be able to hear the baby if he or she was crying and needed us.  A monitor gives us peace of mind! Slaed did a lot of research, and found that the Graco Ultra Clear was one of the best, but the model we have seems to be discontinued.  The VTech Safe & Sound also seems to be a great option, and doesn't operate with all the white noise of "traditional" baby monitors.
What baby items or gear do you find invaluable when you travel with your children? Haven't traveled yet? What's your biggest concern?
Come join the conversation! You can keep up to date with each and every post by subscribing to the blog via email. We'd also love to have you join us on all of our adventures by "liking" our facebook page, following us on twitter, and exploring with us on Instagram! If you enjoyed this post, please "like it", "tweet it" or "pin it"! **Affiliate links are used in this post to direct readers to resources in our Amazon store.