Books make such great gifts, so we thought we'd share some of our favorite picture books of 2015.  Each of our 8 selections has an emphasis on the outdoors, travel or adventure.  Perfect to take along on a trip or vacation, or the perfect way to escape without leaving home!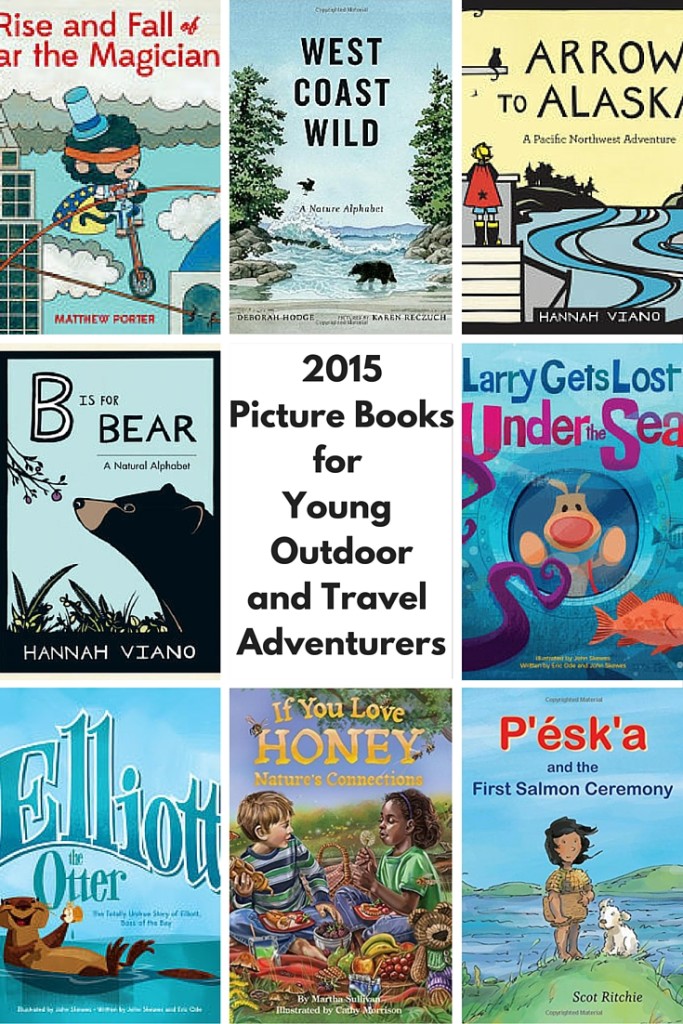 Do you have any 2015 picture book recommendations for us?
Special thanks to the folks at Sasquatch books for providing us with copies of several of these selections for review. As always, all opinions expressed here are our own! Also, affiliate links are used throughout the post directing to our amazon store.  If you purchase through our link, we receive a small commission to help run the blog.  Thanks for taking a look! 
Come join the conversation! You can keep up to date with each and every post by subscribing to the blog via email. We'd also love to have you join us on all of our adventures by "liking" our facebook page and following us on twitter! If you enjoyed this post, please "like it", "tweet it" or "pin it"!