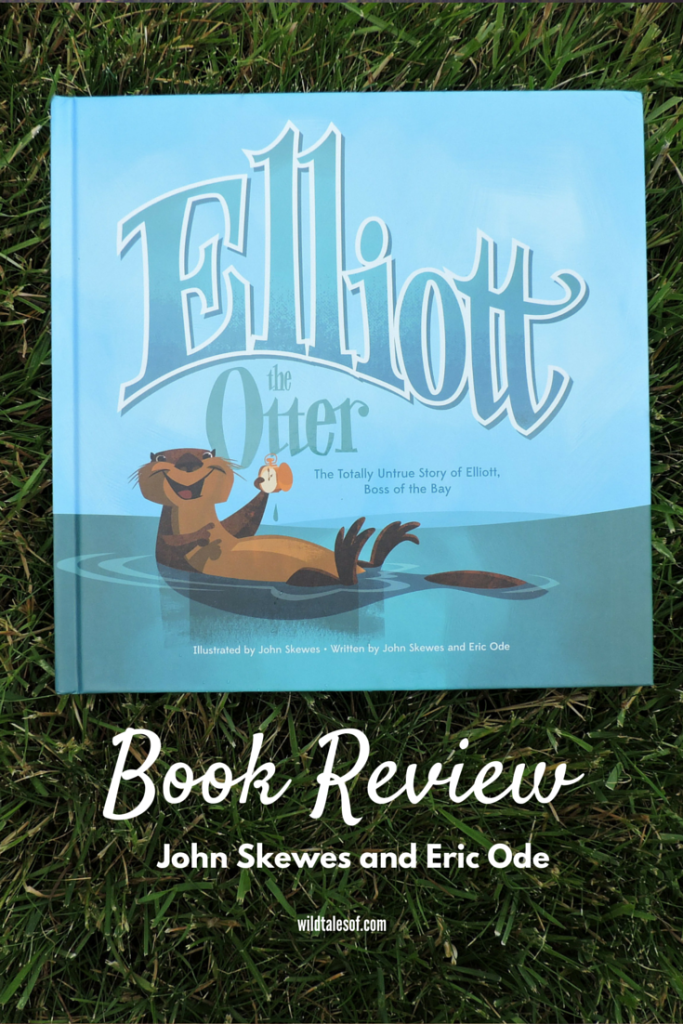 Author and Illustrator pair, John Skewes and Eric Ode have been keeping us busy this summer with exciting water themed reads.  The fun started with their newest Larry Gets Lost title, Larry Gets Lost Under the Sea, which I reviewed a couple of weeks back.
Their most recent picture book, Elliott the Otter is another perfect blend of fact and fiction.  The story introduces us to Elliott, an adorable, but bossy otter who runs the show on Puget Sound's Elliott Bay.  Thanks to our buddy Elliott and his excellent leadership, cargo comes and goes, ferry boats transport people (and cars) across the water, and fish travel to and fro.
Elliott saves the biggest surprise and most important (and dazzling) responsibility for the very end though, and you'll just have to grab your own copy to see for yourself!
What I find so much fun about the Elliott the Otter book is that Bergen (nearly 4 years) believes that Elliott is real.  Now, when ever we visit Elliott Bay or drive along the waterfront in Seattle, Bergen asks if Elliott is around.
Here's a little more of what I love about Elliott the Otter: The Totally Untrue Story of Elliott, Boss of the Bay:
In a simple way and through a lovable character, kids (and adults) learn about the inner workings of a harbor, and if those kids and adults happen to live in Seattle like us, then they're better able to connect to the city and understand what makes it tick.
Besides learning about cargo, barges, and freighters, Elliott teaches us about orca pods, salmon navigation, and the transition from fresh water to salt water. Such important information presented in an easy to understand format.
The illustrations are playful, yet realistic.  Playful and exaggerated enough to grab the attention of the reader, but also realistic enough so that the reader will recognize and associate the images with the real life version.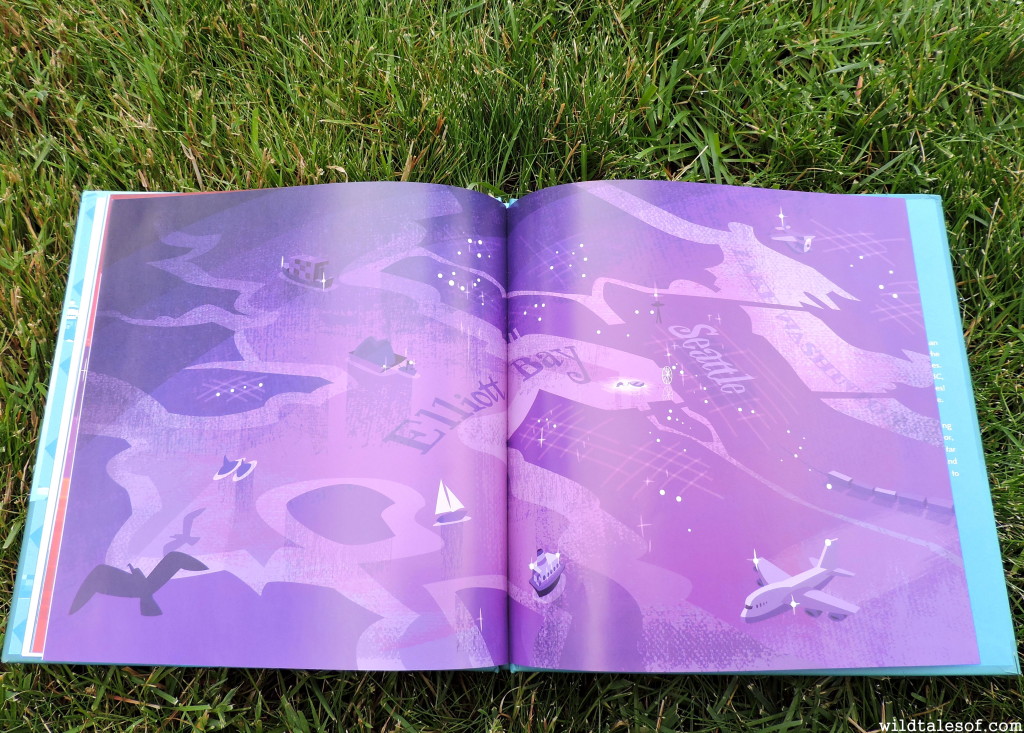 Info to Know

:
To purchase a copy of Elliott the Otter by John Skewes and Eric Ode visit the Sasquatch Books website!
Format: Hardcover, 8 1/4 x 8 1/4 inches, 32 pages
Retail cost: $16.99
What's one of your family's favorite reads this summer?
Disclosure: Thanks to Sasquatch Books for providing me  with a copy of Elliott the Otter for purposes of review. All opinions expressed here are my own.  Affiliate links to our Amazon store are also used. If you purchase the book through our link, we'll receive a small commission at no extra cost to you. Thanks! 
Come join the conversation! You can keep up to date with each and every post by subscribing to the blog via email. We'd also love to have you join us on all of our adventures by "liking" our facebook page and following us on twitter! If you enjoyed this post, please "like it", "tweet it" or "pin it"!