It's a lot of work to get two young children to St. John (U.S. Virgin Islands) from Seattle, but my husband and I can say with confidence that it's well worth it! Because we have a 2-year old who isn't so keen on sitting still, and hasn't yet given in to the power of movies and games on the tablet, we broke the trip up.
First we flew from Seattle to Philadelphia, and stayed the night in a hotel near the airport.  The following morning, bright and early, we flew from Philadelphia to St. Thomas.  We then took a 45-minute taxi ride to the ferry dock.  And finally with much anticipation, we took a wild 20-minute ferry boat ride to Cruz Bay, St. John!
We opted to rent a car on St. John, so we also had the pleasure of walking with our 5+ pieces of luggage to the car rental spot along bumpy sidewalks.  When our car rental registration was complete, we were off on just a 5 minute drive to our rental house.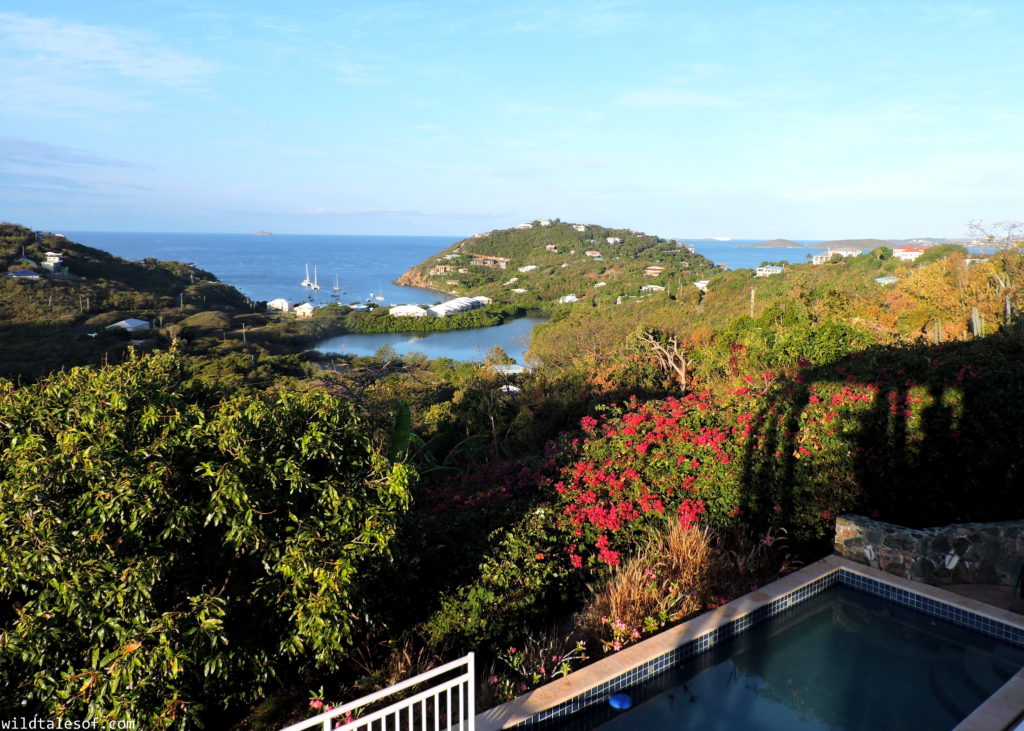 We would have almost been content just staying here at the rental house for 7 days enjoying the pool and view, but if you know anything about our family, you know we're not ones to stay in one place for long!  We mostly followed a similar schedule each day: early morning time at the house, explore a beach & have a picnic lunch, back at the house for naps, pool time, then dinner.  There was lots of hiking and historical site viewing as well.  After all, approximately 60% of the island is U.S. National Park land !  Here are the specifics of what we were up to while visiting St. John:
St. John, U.S. Virgin Islands with Kids
Day 1:
Travel day (Flight to St. Thomas, taxi to Redhook ferry dock, ferry to St. John)
Dinner at Jake's Sushi
Grocery Shopping at Starfish Market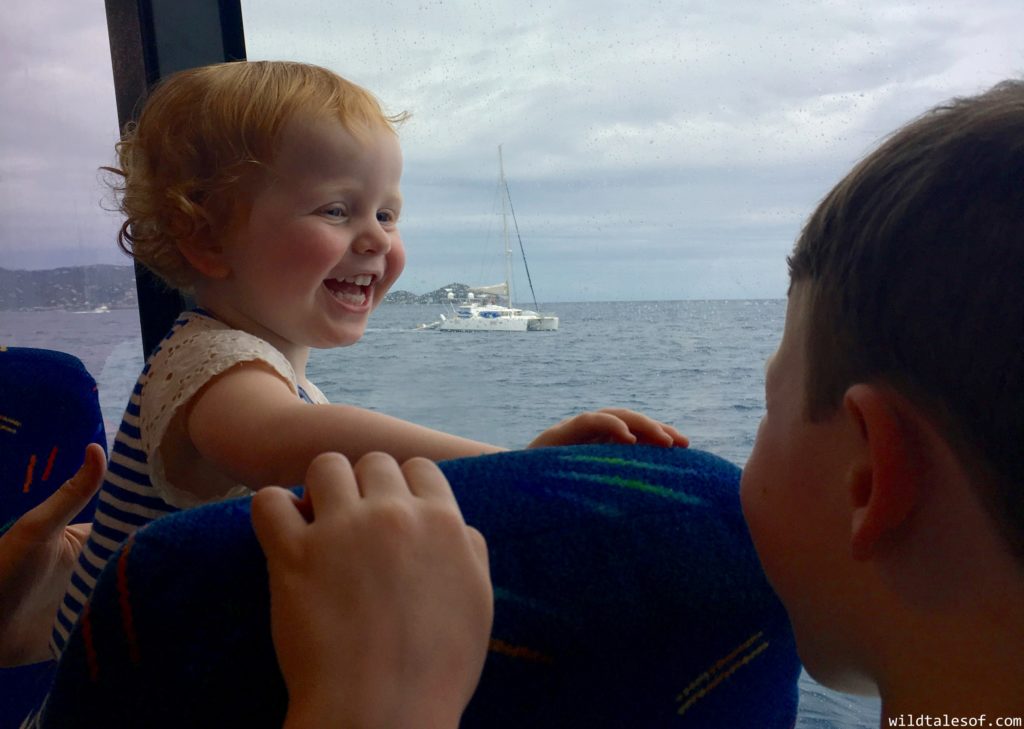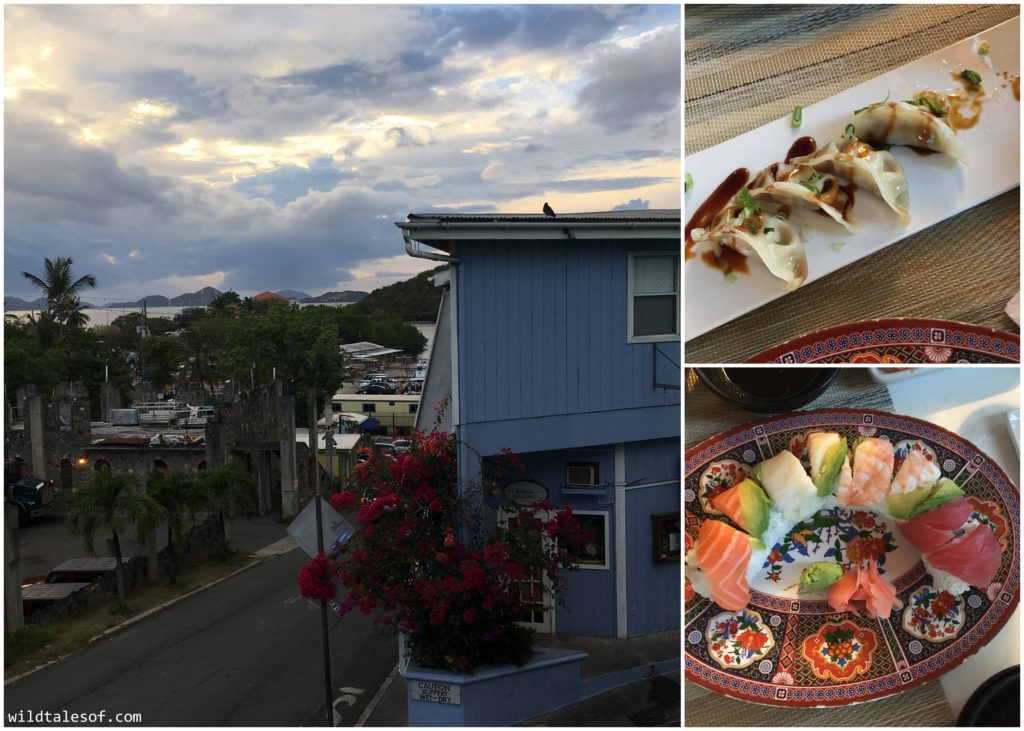 Day 2:
U.S. Virgin Islands National Park Visitors Center

Lind Point Trail to Honeymoon Beach (1.1 miles)
Quick stop at Salomon Beach on way back

Cruz Bay
Pool time & Dinner in with fish from the Fish Trap Market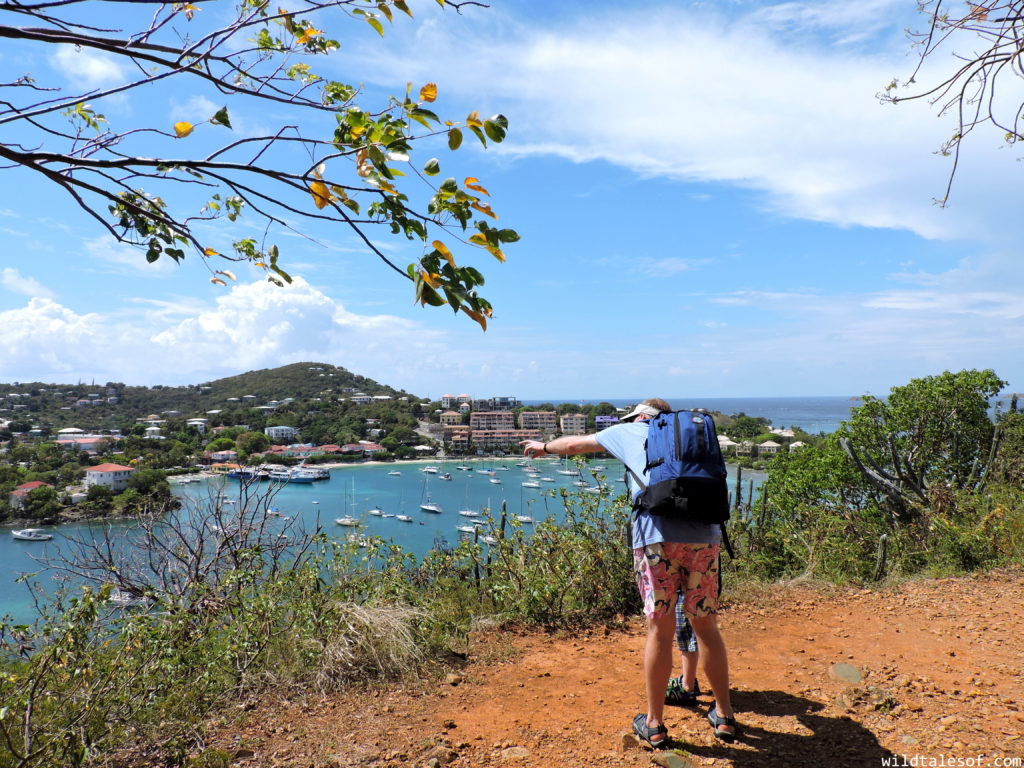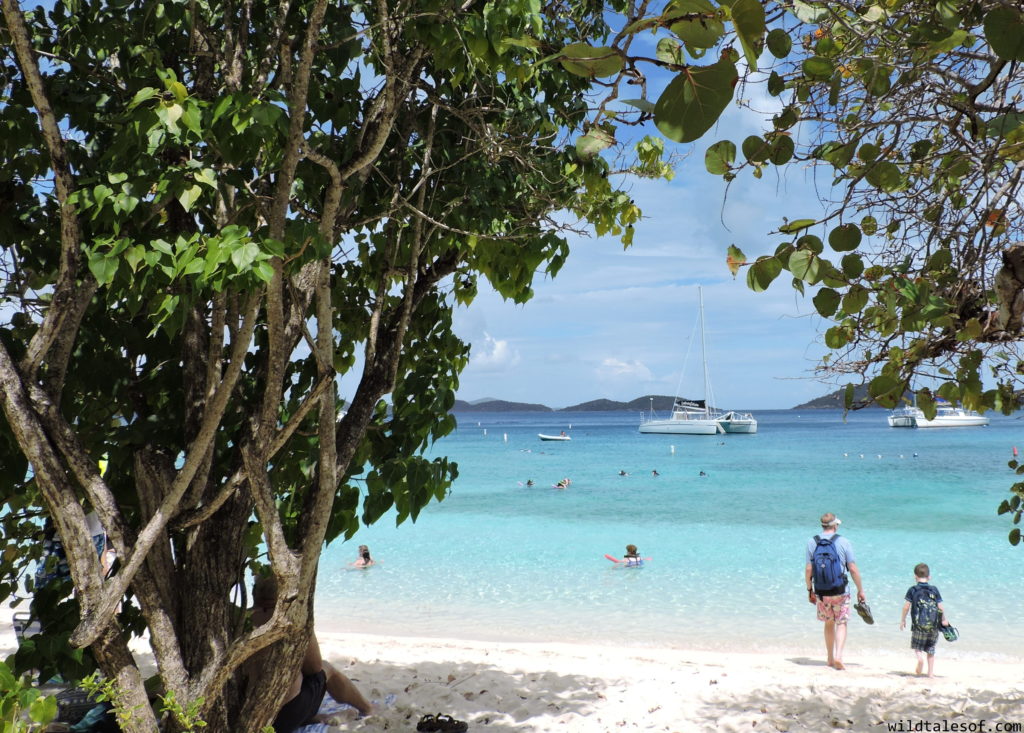 Day 3:
Catherineberg Sugar Mill Ruins
Cinnamon Bay Beach

Cinnamon Bay Nature Loop trail
Archeology Museum and Lab
Snorkeling and beach play

Drive to Coral Bay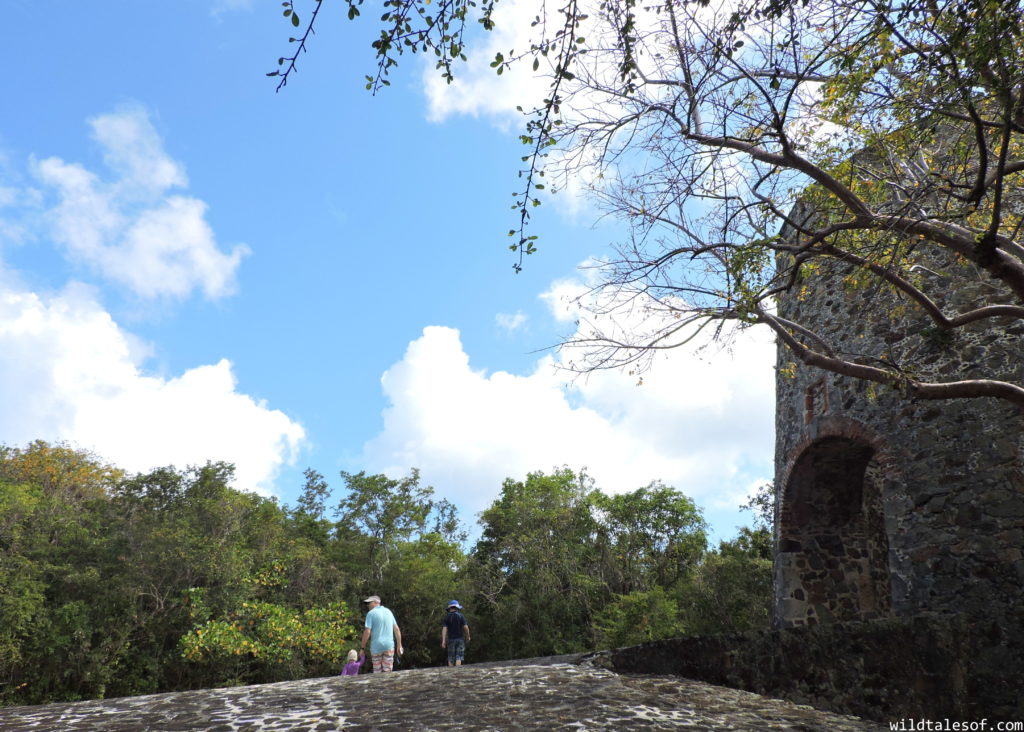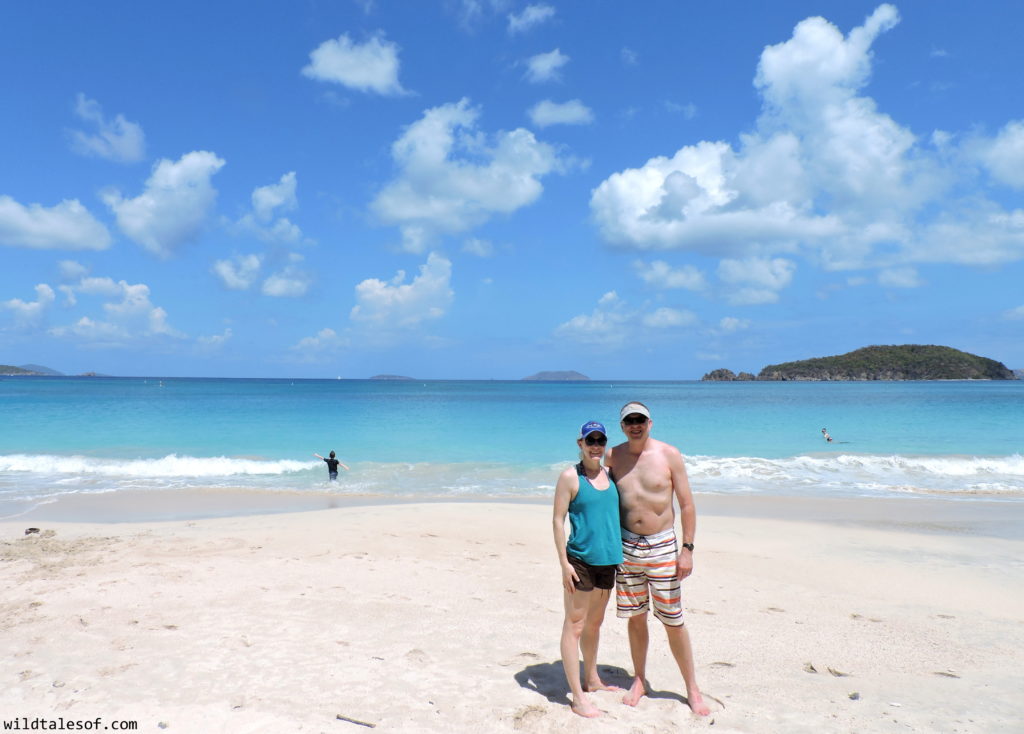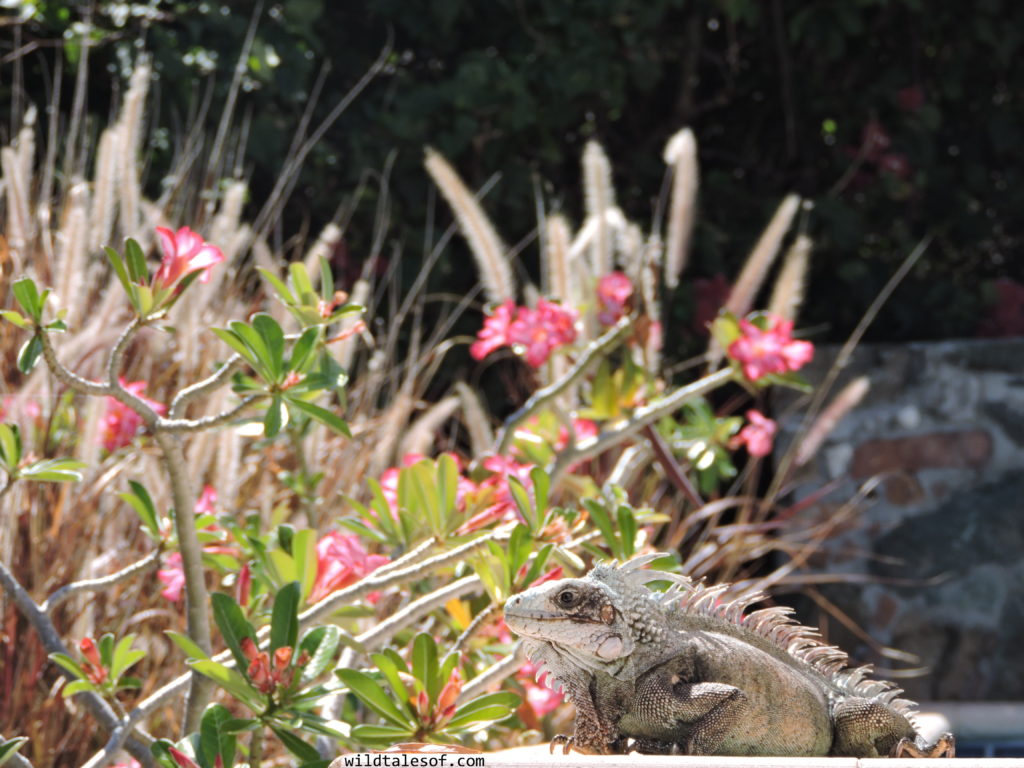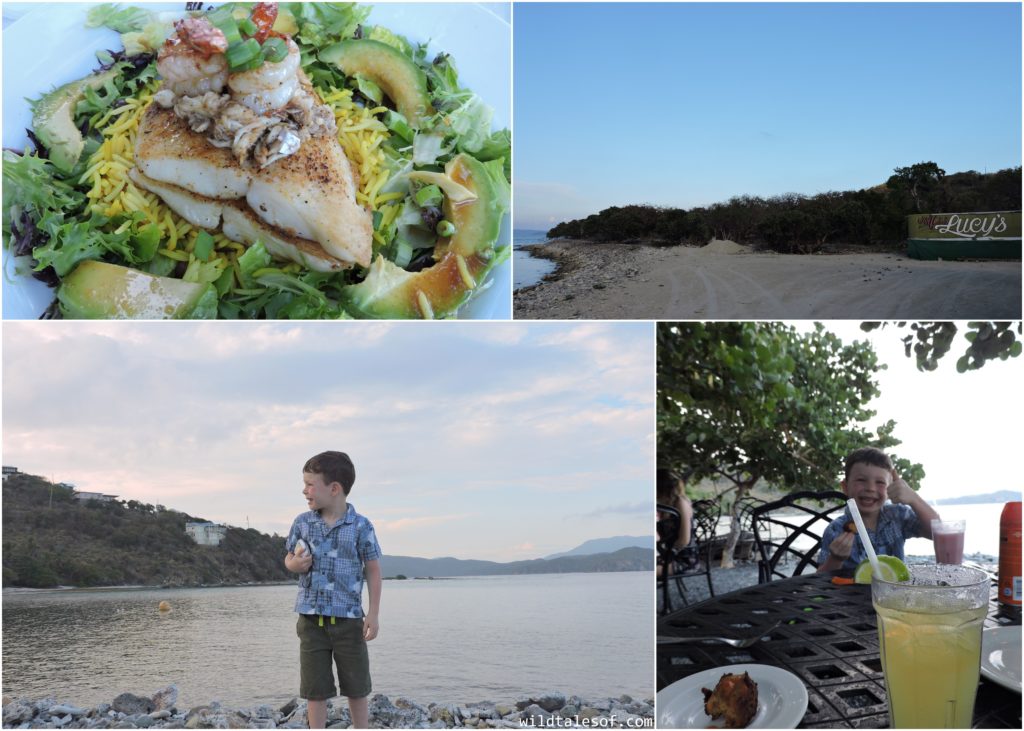 Day 4:
2nd breakfast and coffee at North Shore Deli
Reef Bay Trail Hike

Started off at the U.S. Virgin Islands National Park Visitors Center
Caravaned to the trailhead
3-mile hike to view sugar mill ruins, petroglyphs & learn about the flora and fauna of the area.
Returned to Cruz Bay via boat ride

Pool time
Dinner at The Beach Bar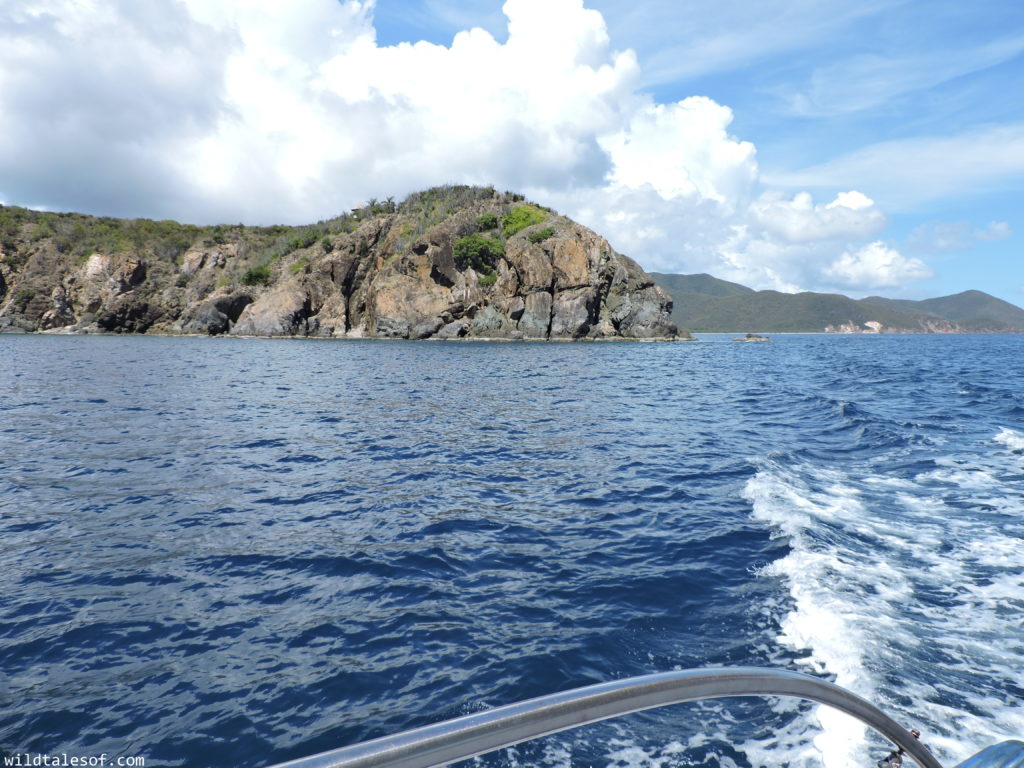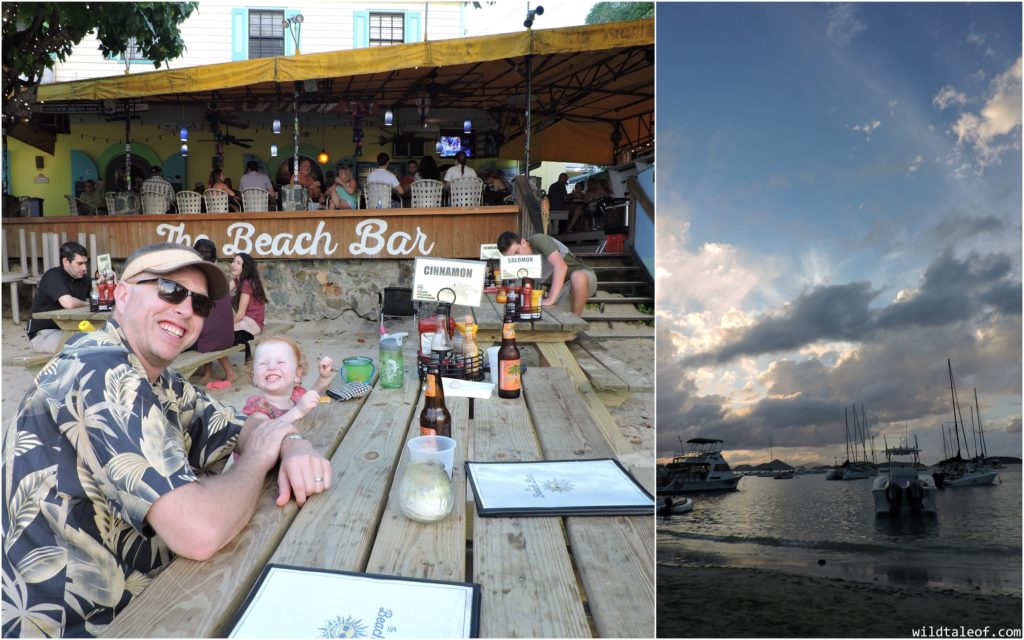 Day 5: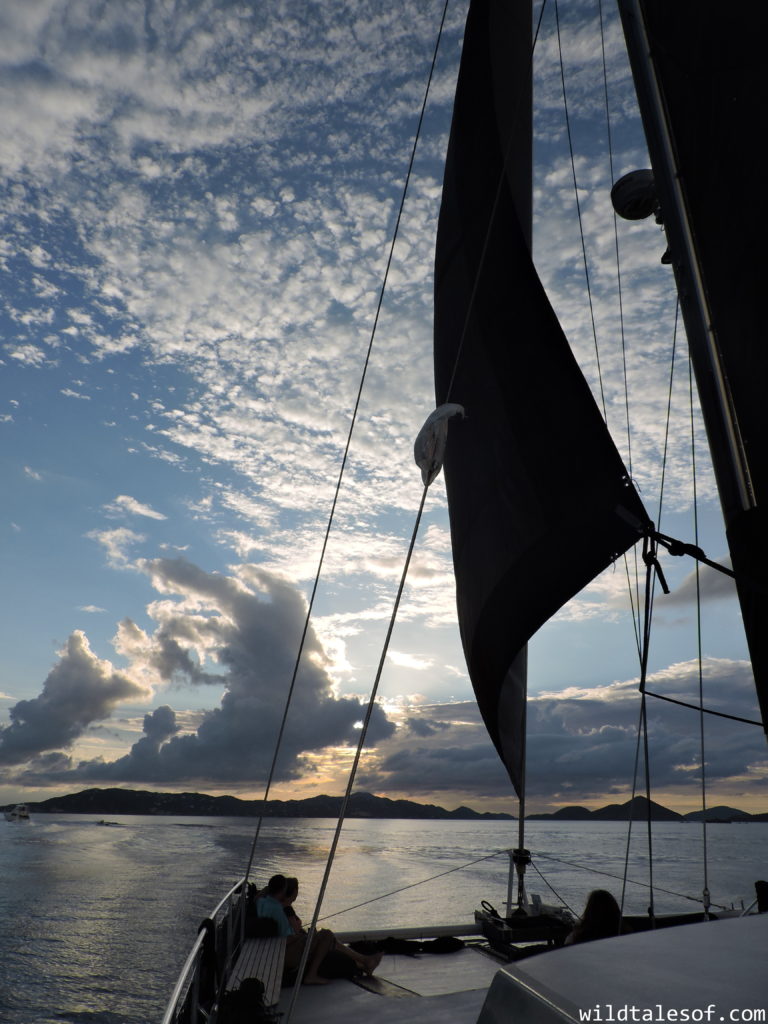 Day 6:
Easter egg dying on the porch
Caneel Bay Resort
Leftovers for dinner
Sunset at Trunk Bay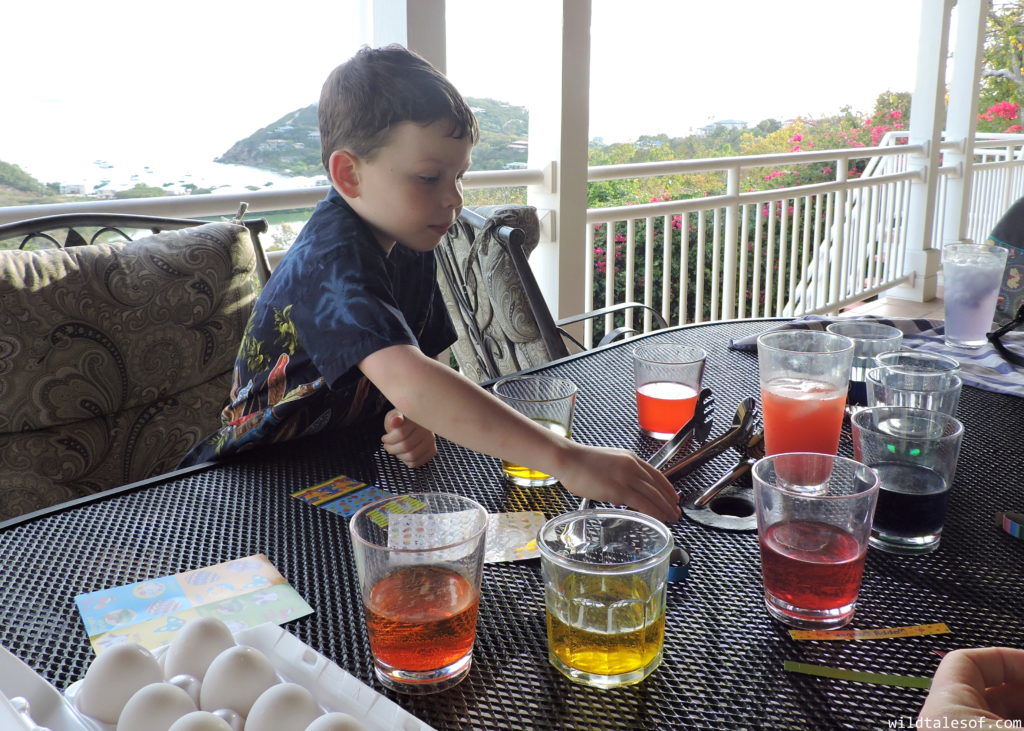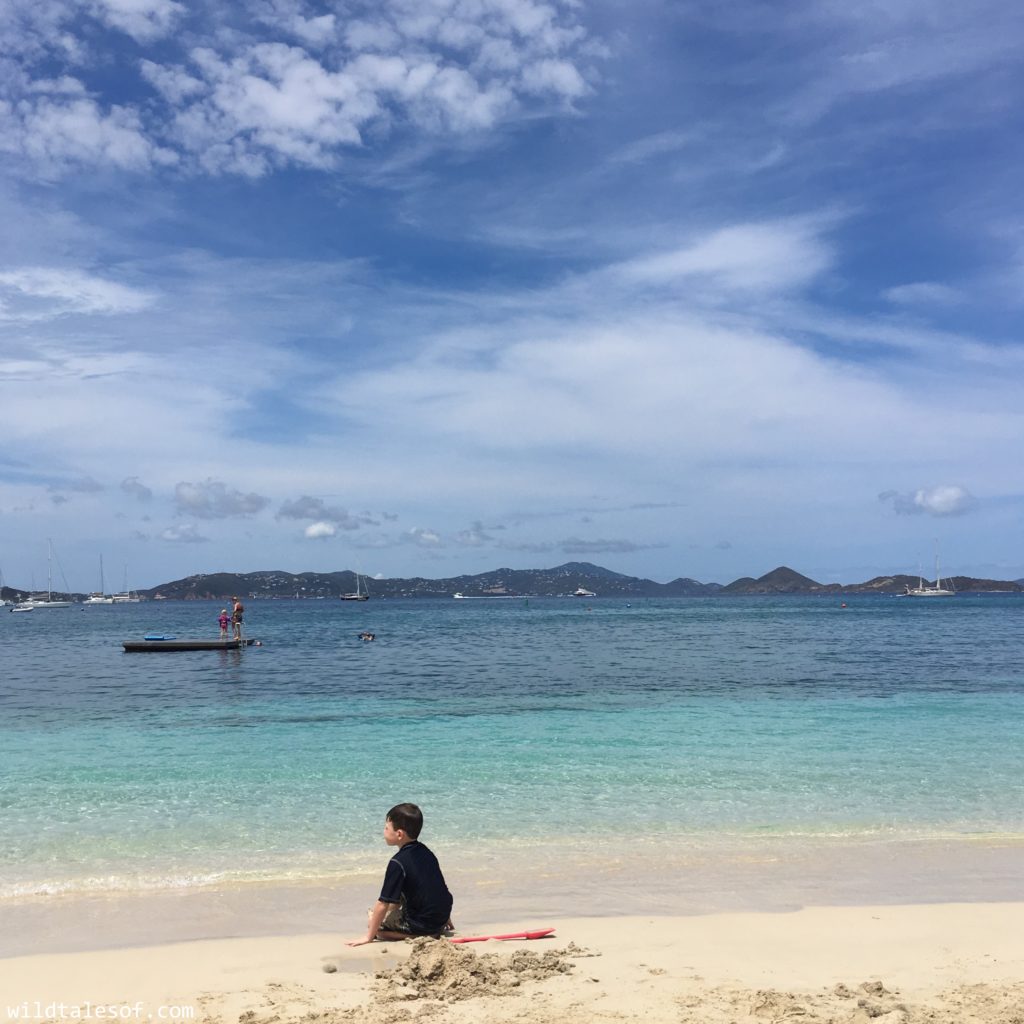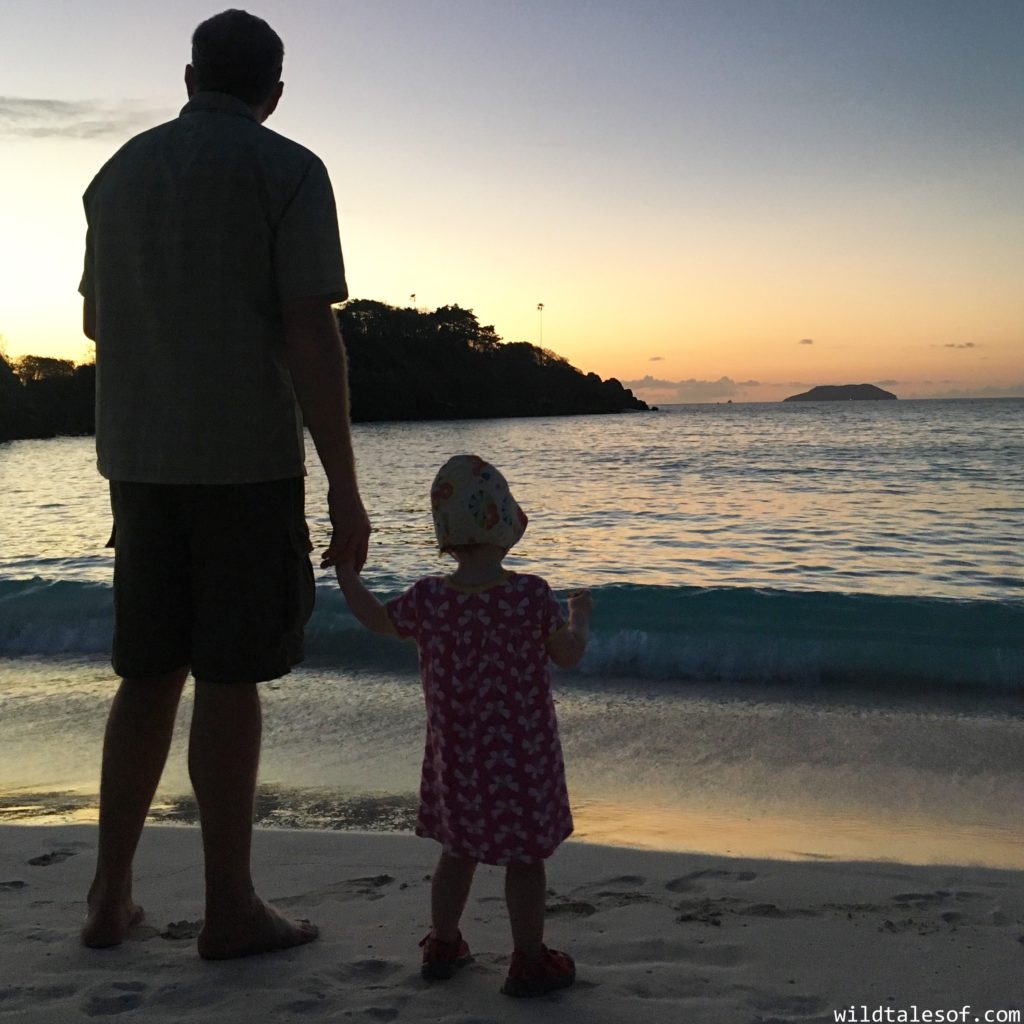 Day 7:
Early morning Easter egg hunt!
Annaberg Plantation sugar mill ruins
Hike to Waterlemon Bay

Snorkeling and Beach Play

Pool time
Takeout from Rhumb Lines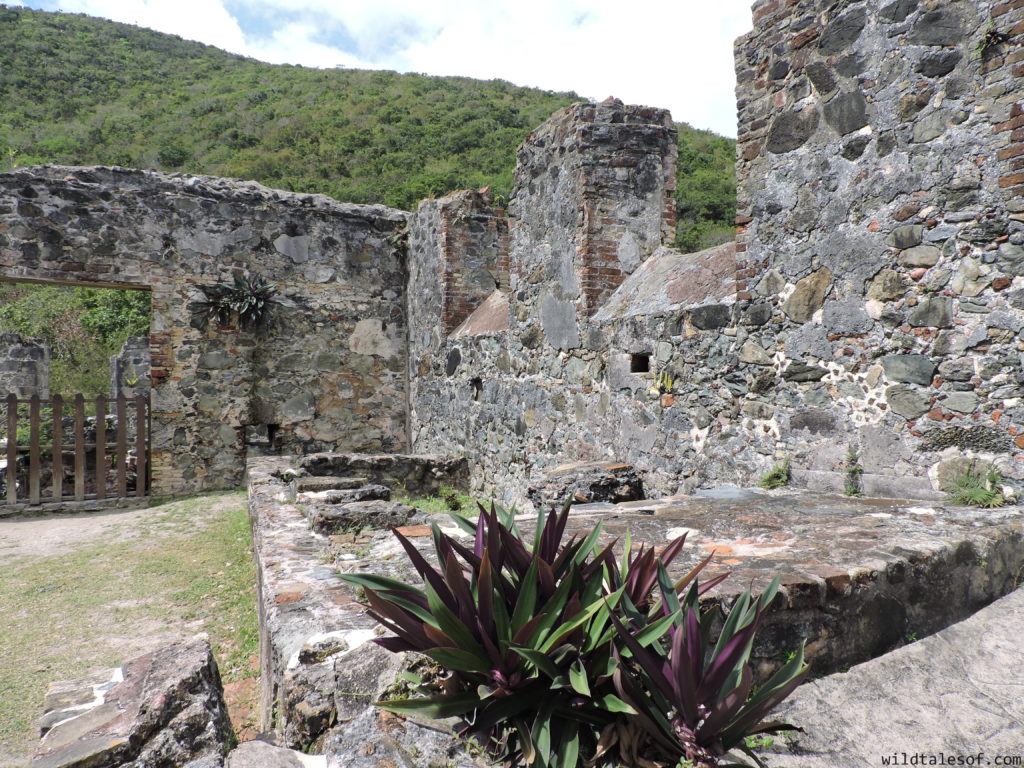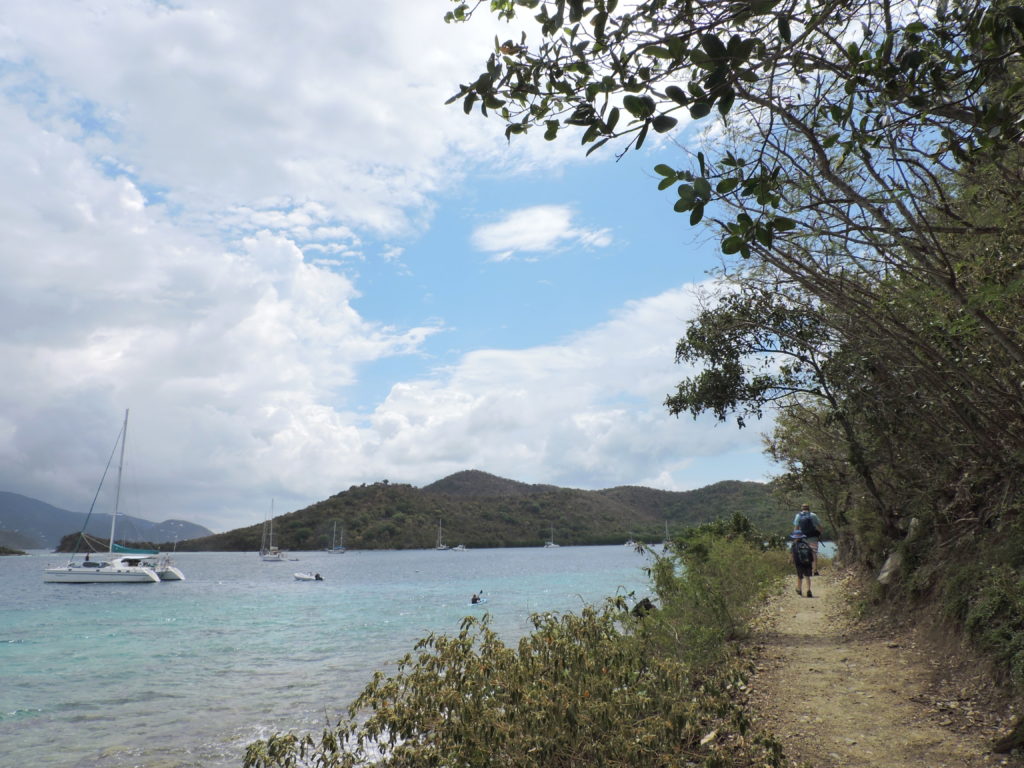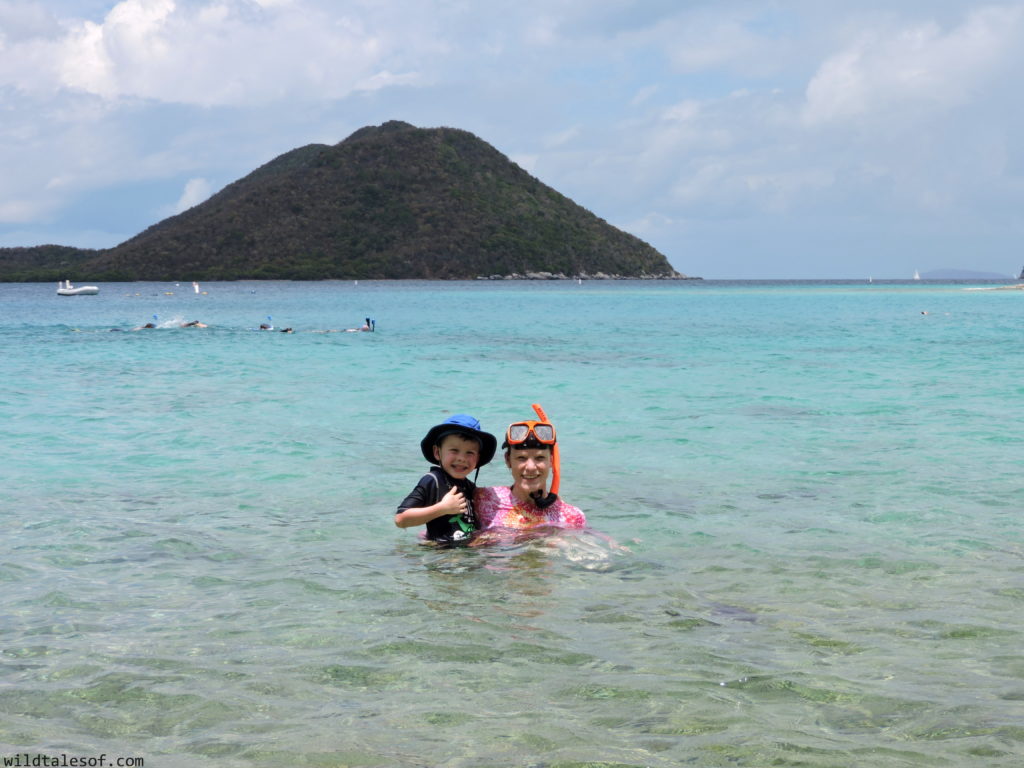 "Bonus" Day 8
Everything that I mentioned above about getting to St. John in reverse! Except instead of flying into Philadelphia, we flew into New York, and stayed the night at a hotel near JFK.  Then onto Seattle bright and early the next morning.
Stay tuned in the coming months as we dive deeper into our 7-day stay on St. John with more posts on some of the specific destination we explored.  Have a question or want to know more about one of our adventures? Please let me know in the comments or by email! I'd love to tailor our posts to what readers are most interested in.
Have you traveled to St. John? What was your favorite beach? And we're also wondering…if you had to pick: Caribbean island or Hawaiian Island?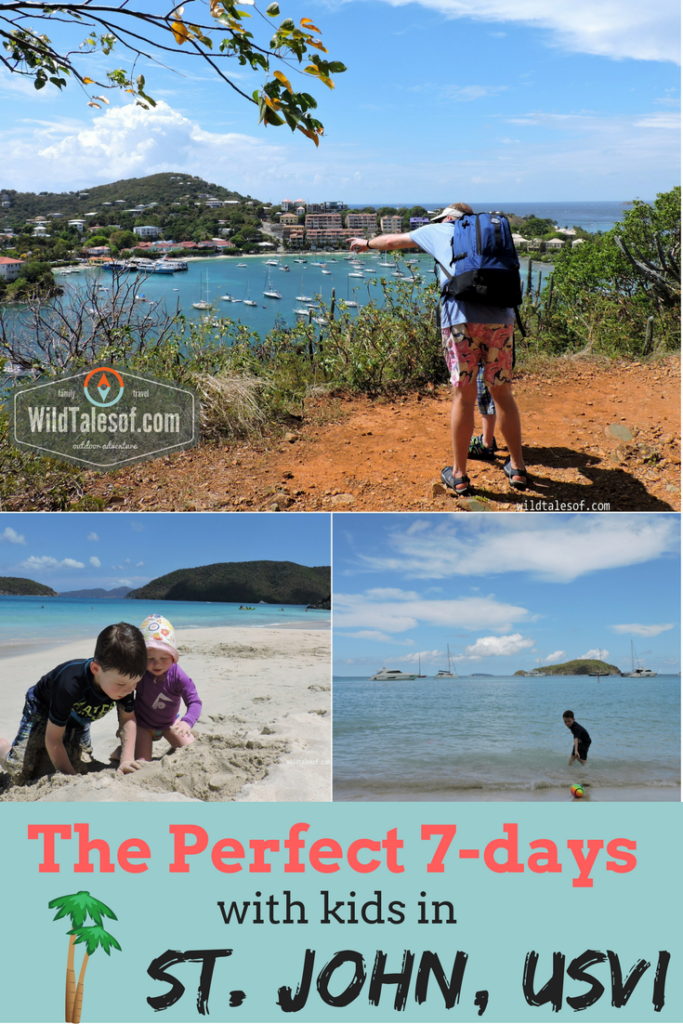 Come join the conversation! You can keep up to date with each and every post by subscribing to the blog via email. We'd also love to have you join us on all of our adventures by "liking" our facebook page, following us on twitter, and exploring with us on Instagram! If you enjoyed this post, please "like it", "tweet it" or "pin it"!