Let us dance in the sun, wearing wild flowers in our hair.

-Susan Polis Schutz
Summer is here, and well underway, so I thought I'd better get cracking with our summer scavenger hunt before this lovely season gets away from us! Here I've compiled 12 items that we think are particularly special to or can almost only be found in summer.  You won't necessarily be able to find all 12 in one session unless you did some careful planning, but the idea is appreciate all the season has to offer.
Summer in the Seattle area is the best! We are savoring the warmer temperatures and clear blue skies, and loving that it hasn't been too terribly hot.  I hope you are enjoying yourselves in your neck of the woods, and if not, I hope you are able to travel or adventure somewhere new to get some relief!
Summer Scavenger Hunt for Kids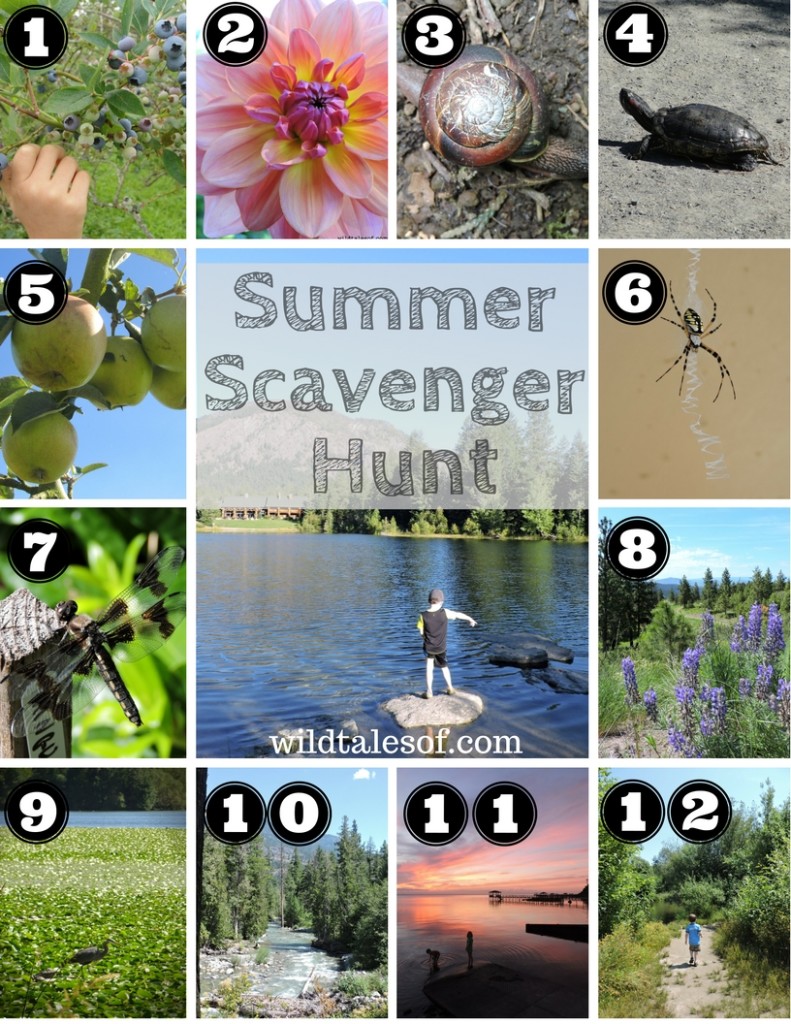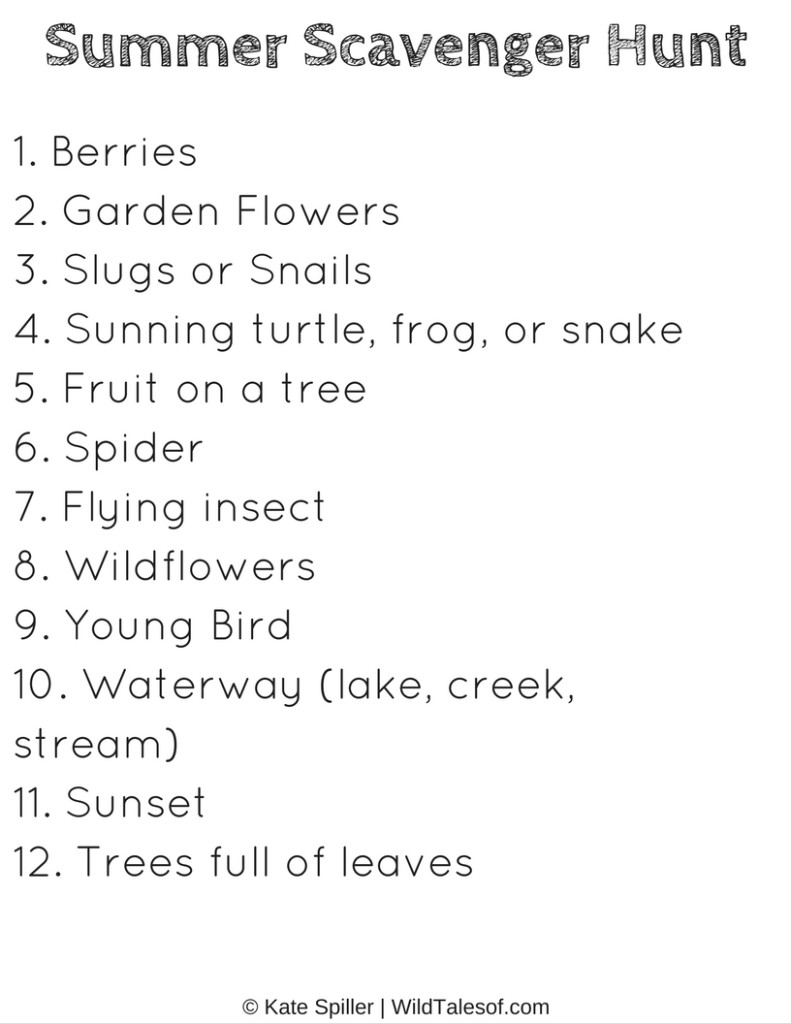 About the Summer Scavenger Hunt
The items do not need to be found in any particular order or on the same day!  Feel free to mix it up, and find the summer items in an order that works best for you!
Kids can color or shade in the number in the left hand corner of each photo when that particular item is found.
Have fun, and enjoy exploring outside in summer!
To print the Summer Scavenger Hunt
Printable PDF version: Summer Scavenger Hunt
We find it best to print double sided so that photos and clues are easily accessible.
Summer Resources:
I absolutely LOVE the Kids Outdoor Adventure Book for finding seasonal inspiration, and ways to enjoy the outdoors that are unique to each time of year.
You might also considering picking up a pocket guide to help you and your children identify what you find!
What is your favorite thing about summer? We'd love to chat in the comments. You might also love our Seattle Scavenger Hunt for Kids! Not summer? Check out our Fall , Winter, and Spring Scavenger Hunts!
Come join the conversation! You can keep up to date with each and every post by subscribing to the blog via email. We'd also love to have you join us on all of our adventures by "liking" our facebook page and following us on twitter! If you enjoyed this post, please "like it", "tweet it" or "pin it"! Affiliate links are used in this post to direct readers to resources in our Amazon store.