I've mentioned before how much fun it is for us to adventure along side friends and family.  They might add another layer of logistics (and we have to be on our best behavior), but getting to hike with companions makes such a difference in our enjoyment and adds some richness to the experience.
We recently had the pleasure of hiking with my cousin who also lives in the Seattle area, and as I was thinking back and processing the time on the trail with her (and Bergen and Georgia), a hiking tip just popped into my mind: Go with an expert!
Rambling all over Washington State (and beyond), my cousin is an avid hiker, and really knows her stuff.  As we trekked along the service road to the overlook we had a goal of making it to, she introduced us to delicious edible berries, matched up conifer cones and fallen leaves to their rightful owner towering above us, and helped us identify wildflowers.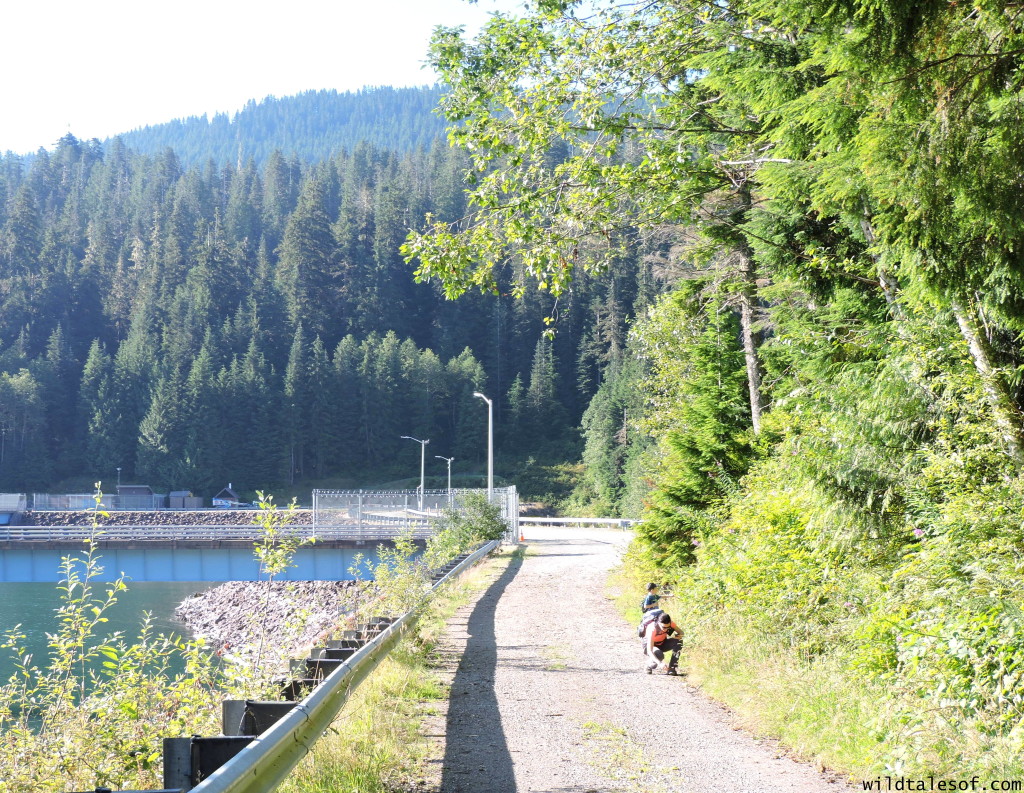 Meanwhile, the miles literally flew by.  This was no easy hike either.  It was hot, I was carrying a growing toddler, and most of the trail out to the overlook was uphill.  I couldn't believe it when we came to the turn off that lead to viewpoint and figured her milage tracking device had to be off.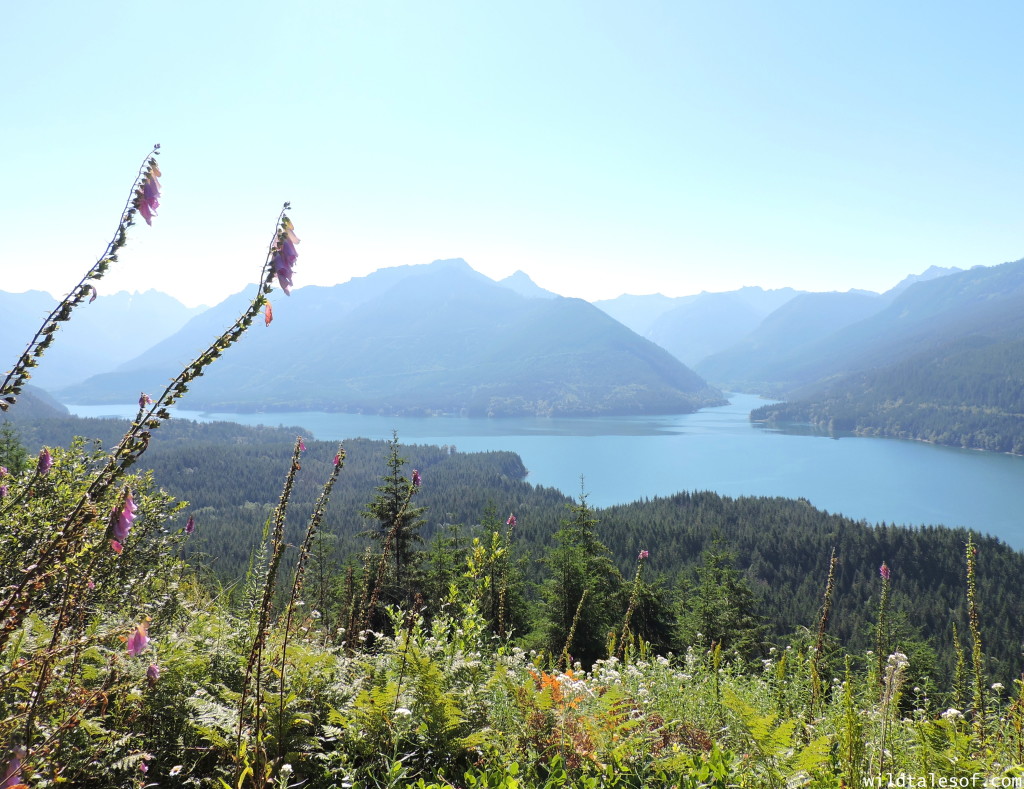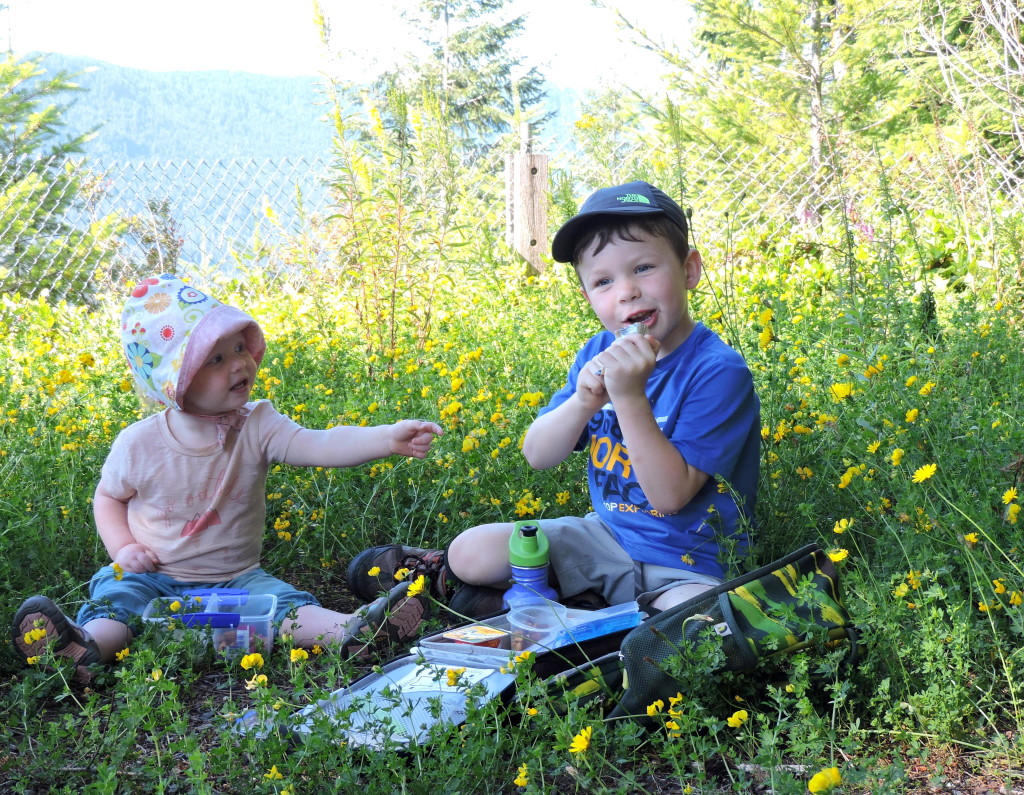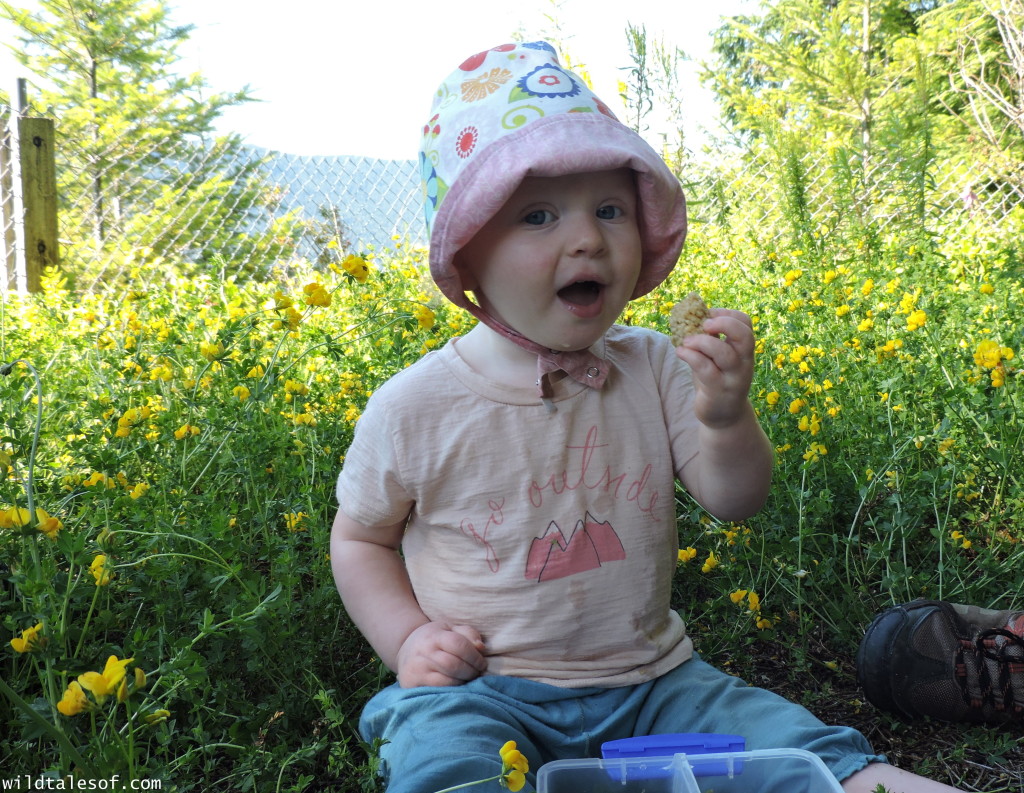 So not only do I want to hike with her more than already do, I'm motived to be more intentional in learning to identify the flowers, trees, scrubs, and berries that line the trails that we walk along.  So go ahead, try it! Before you head off on your next hiking adventure, get your naturalist (could just be someone who knows a little more than you) friend to join you or ask to join them!
If you don't have such an expert on hand or they aren't available, I also thought of a few alternatives.
3 More Ways to Enrich Your Next Hike
Do your research ahead of time.
Read the hiking descriptions on park websites and/or hiking guide books.  If you are in Washington State, you can check the Washington Trails Association (WTA) for their guide on the hike, and read the most recent trip reports.  You're bound to learn a thing or two about the flora and fauna you are about to encounter.  A little background knowledge goes a long way!
Grab a field guide or folding pocket guide
The next best thing to have a real live person around to help you identify what you are looking at is a field guide that's unique to the region you live in or are visiting.  We love and recommend the one I picked up years ago from the National Audubon Society.  If an entire field guide seems bulky, there are also great pocket guides that are especially fun if you have young hikers joining you.  Animal Tracks, coastal creatures, and urban wildlife are a few that we have and enjoy using.
Seek out a Naturalist Led Hike
I know that at least in the Seattle area, there are many opportunities to tag along with an expert, from a more formal situation where transportation to and from the trailhead, food, and entry to the park is included to more casual experiences like the naturalists who volunteer to share their expertise on our local Seattle beaches at low tide.  Search "naturalist led hike +your region/city", and I bet you'll come up with some good stuff!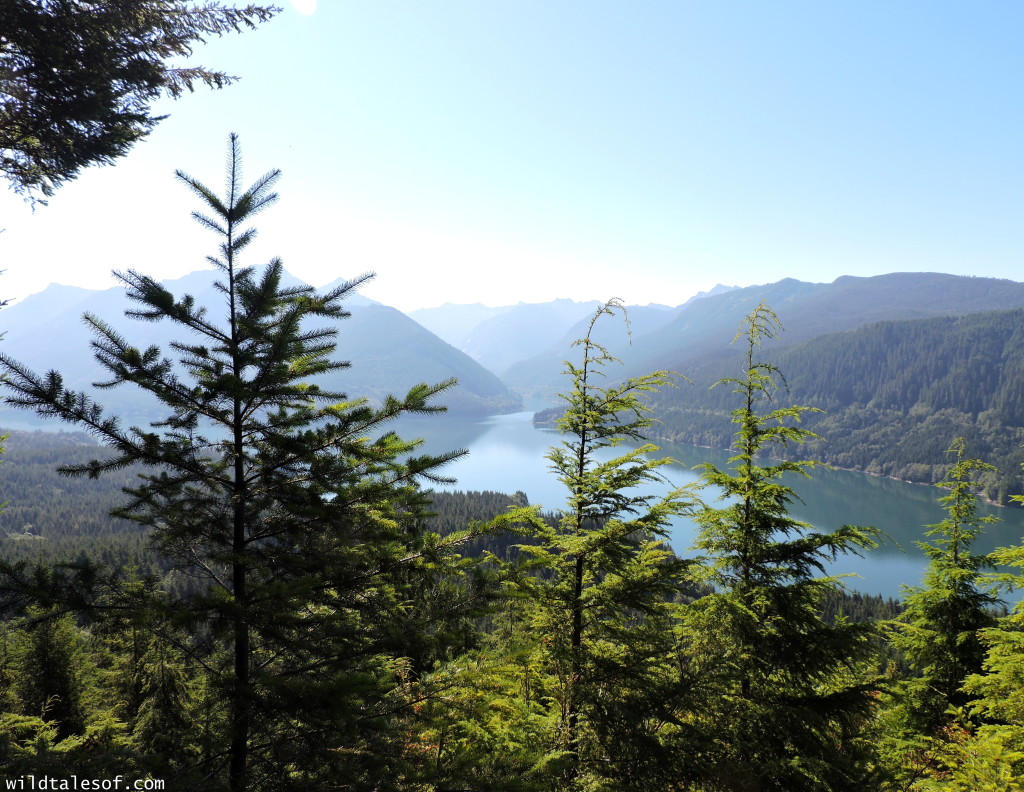 Info about the Hike:
Spada Lake is located near the town of Sultan, Washington (about 25 miles east of Everett):
Activities within the water of the lake are prohibited since the lake is a water source for the city of Everett.
Hiking from the Dam to overlook made for a 5.5 mile roundtrip hike with 990 feet of elevation gain.
Hiking in the height of summer, the trail edges provided us with delicious thimble berries, blackberries, huckleberries, and salmon berries. Amazing!
Quick Video glimpe from our YouTube channel: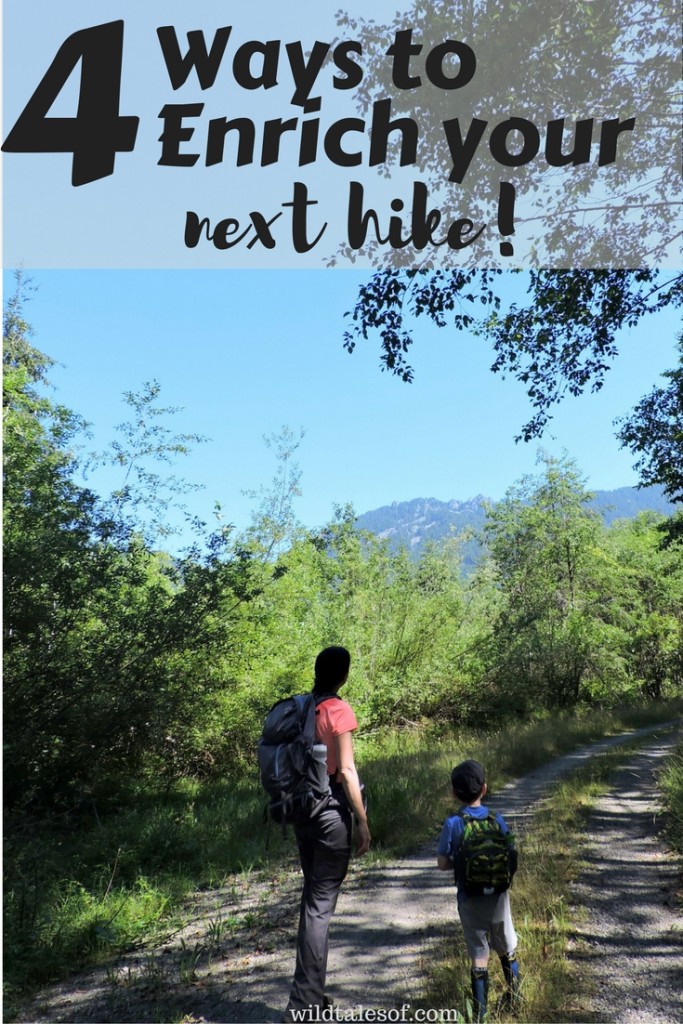 Have you ever gone on a naturalist led hike? We'd love to know about your experience! What hikes have you tackled this summer?
Come join the conversation! You can keep up to date with each and every post by subscribing to the blog via email. We'd also love to have you join us on all of our adventures by "liking" our facebook page, following us on twitter, and exploring with us on Instagram! If you enjoyed this post, please "like it", "tweet it" or "pin it"!