Last weekend we got to enjoy the small city of Wenatchee, Washington.  Wenatchee is located in North Central Washington about 2.5 hours from Seattle and 3 hours from Spokane, Washington at the confluence of the Wenatchee and Columbia Rivers.
After Slaed attended a conference there over the summer and brought back various tourism information showcasing their new public market and natural beauty of the region, I knew I just had to get out to Wenatchee! I had to see it all for myself, or at least more than just a passing through for breakfast or lunch like I'd done once or twice on our way elsewhere.
Wenatchee's claim to fame is Apples, and the city identifies as the Apple Capital of the world.  Washington State produces the most apples in the U.S. (about 100 million boxes), and a huge chunk of the deliciously tasty fruit comes from the Wenatchee Valley.  Fun fact: Every single one of those apples are picked by hand!
Since the area boasts 300 days of sunshine a year (plus rich lava-ash soil), it's ideal for growing apples, but it's also ideal for a family who may be a little tired of the rainy Western Washington late fall & winter. We didn't get sunshine for this visit, but we did get a break from the precipitation, especially on this particular day where there was flooding, high winds, and power outages all throughout the state.
Be on the look out for a full city guide of things to do with kids, places to eat, and where to stay, but in the meantime please enjoy this quick snapshot of our trip!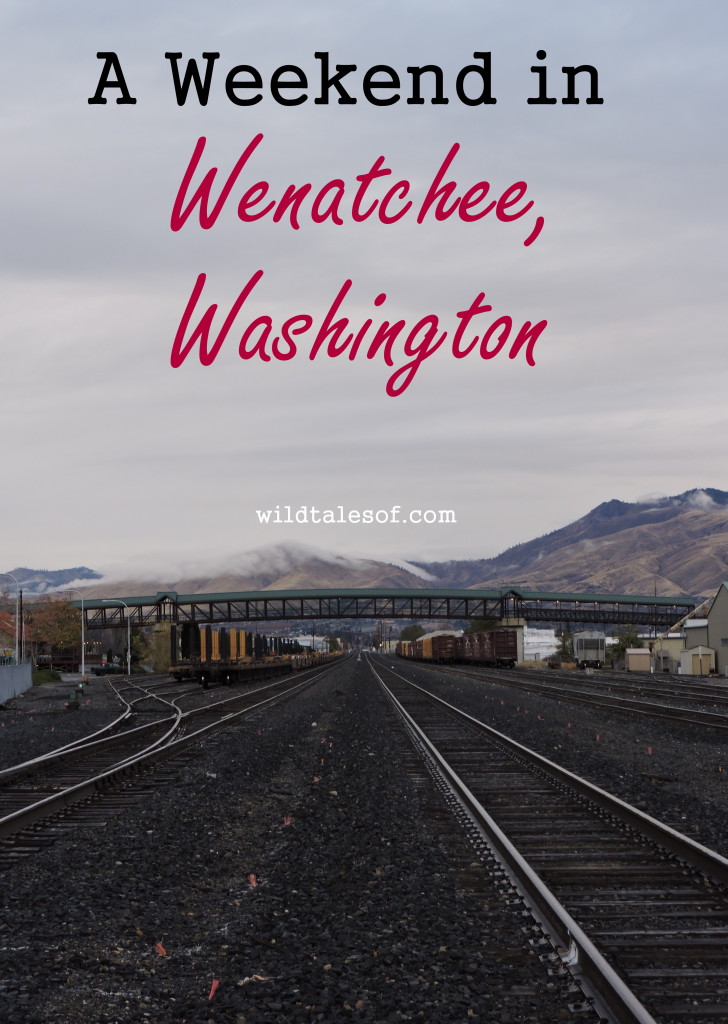 Have a great weekend! We'd love to here about your plans or recent travel adventures! Have been able to check out our latest gift guide?
Come join the conversation! You can keep up to date with each and every post by subscribing to the blog via email. We'd also love to have you join us on all of our adventures by "liking" our facebook page and following us on twitter! If you enjoyed this post, please "like it", "tweet it" or "pin it"!