Aloha from Maui! We are so thankful to be be back in Hawaii.  Maui happens to be the first Hawaiian Island that I have visited–in 2008, Slaed and I got engaged here! We started our journey of becoming a family on the shores of West Maui, so it only seems fitting to bring our kids to share our love of this island with them.
Yes, the vacation style is a bit different, but we've already had a lot of fun reminiscing and pointing out special spots to Bergen and Georgia.  In a small way, Bergen actually understands what we're talking about, so that's been neat to see.
Since we're here, and beach vacations are so popular with families, I thought I'd share our packing list.  On the list you'll find all (most?) of the items we bring to prepare us for a beach vacation with babies and young children.  We don't bring the entire kitchen sink, but I must admit that we bring a lot! Some items, of course would depend on the type of lodging you choose, and whether or not your property owners have some of the things you need on hand, and weather is always a factor to consider…and consider again!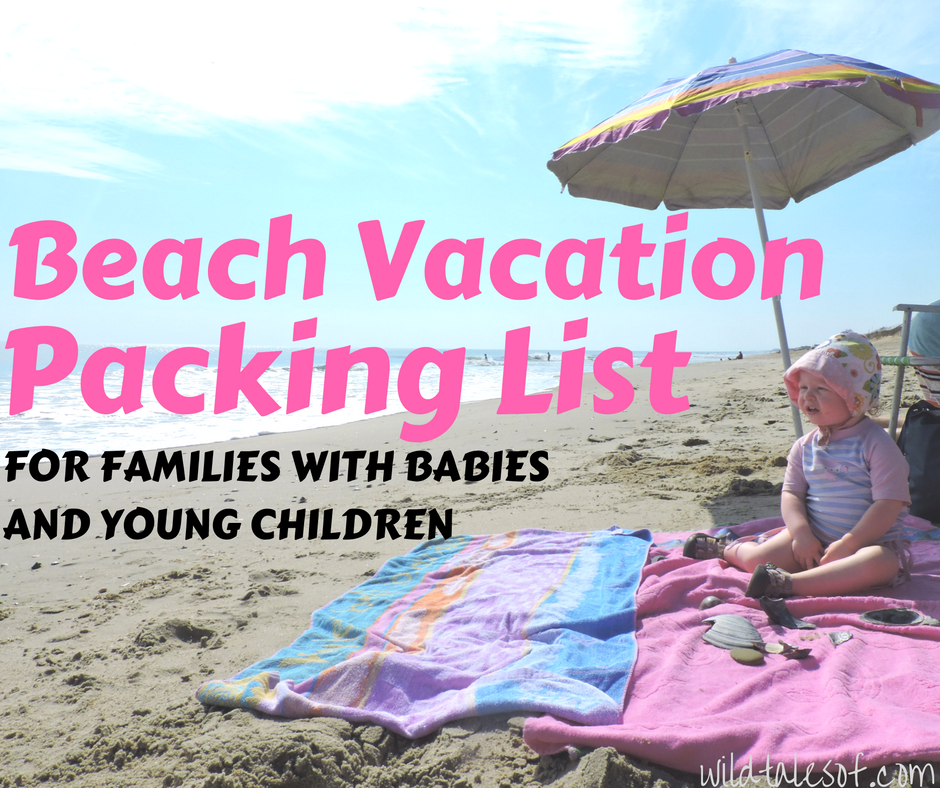 To ensure that nothing essential gets left behind, I created a beach vacation packing list similar to our road trip packing list,  our Cabin/Yurt packing list, and our car camping packing list.  In addition helping us remember important items, they also keep Slaed and I on the same page (ha!).  We can each check items off the list as we pack them, and also add to it as we think of extra things & don't want to forget.  Here's hoping you might find our beach vacation packing list useful too, and please let us know if you think we forgot anything essential!
The list is organized into categories in order to make sure I visualize the different scenarios of beach life, and pack and organize accordingly.  As a family with two young kids that's the following:
Sleeping (I always go through our home routine & pack items to mirror those rituals)
Clothing and Accessories (always weather dependent)
Beach/water supplies (things needed for the main event)
Toiletries (essentials like diapers & wipes, but also certain medicines & remedies)
Miscellaneous (some items just don't fit into a category, but they're still super important!)
Forgettables (everyone has things that they DO NOT want to forget or are prone to forgetting…you can put reminders here)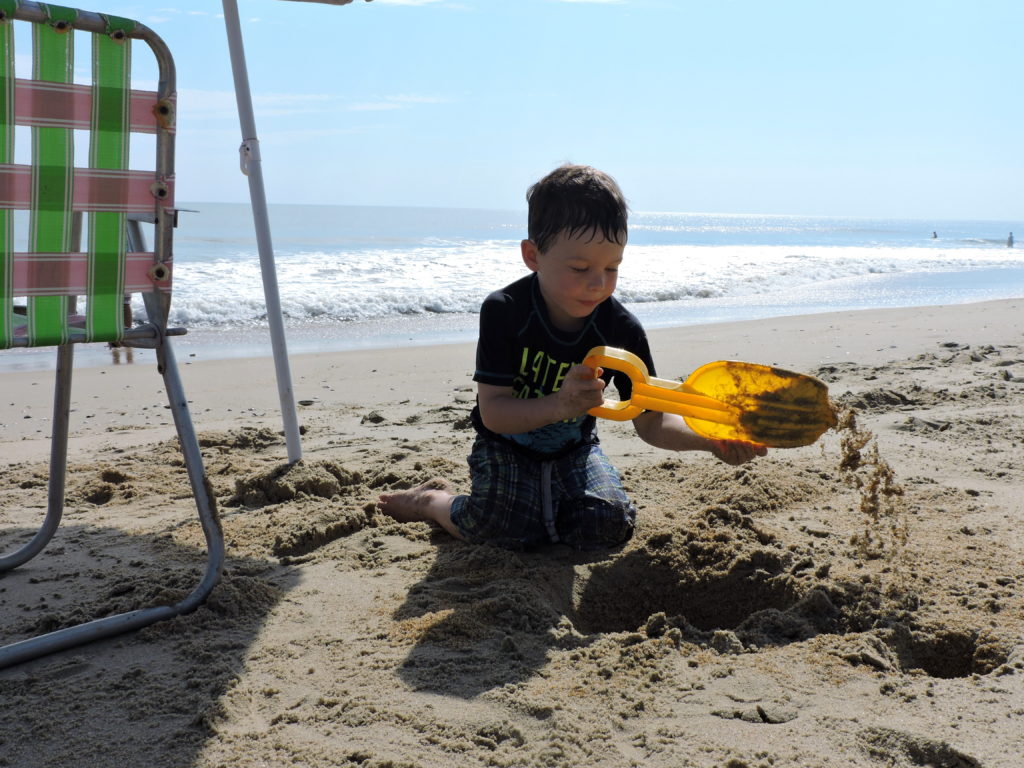 Also as I mentioned earlier, some items will be provided for you depending on the type of lodging.  If you are staying at a beach resort, you're probably all set! However, if you are like us, and opt for a rental house or condo, you might want to check with the owner to see if the following are provided:
Beach chairs?
Beach umbrellas?
Beach toys?
Towels?
Boogie boards?
Snorkel Gear?
Cooler?
Beach Vacation Packing List for Families with Babies and Young Children

Printable Beach Vacation Packing List:
More resources on swimming/visiting the beach with kids:
Do you have any beach vacations planned for this fall/winter? Or maybe in 2017? We'd love to hear about your plans!
Come join the conversation! You can keep up to date with each and every post by subscribing to the blog via email. We'd also love to have you join us on all of our adventures by "liking" our facebook page and following us on twitter! If you enjoyed this post, please "like it", "tweet it" or "pin it"! Affiliate links are used in this post to direct readers to resources in our Amazon store.