Since recommending Kamik Boots for the rain and winter in our recent guide on dressing kids for a rainy and cold day outdoors, I wanted to go more in depth and describe exactly what we love! We purchased the Kamik SnowKey7 Winter boots as a Christmas gift for Bergen this past year, and after almost 2 months of adventuring and playing outdoors in the cold and rain, we've been quite pleased.  In addition to our regular outdoor activity as a family, Bergen spends up to 5 hours outdoors a few mornings a week at Forest School.  Yes, that's forest school in Seattle with no indoor space, so we needed a boot that would keep his feet dry, warm, and comfortable.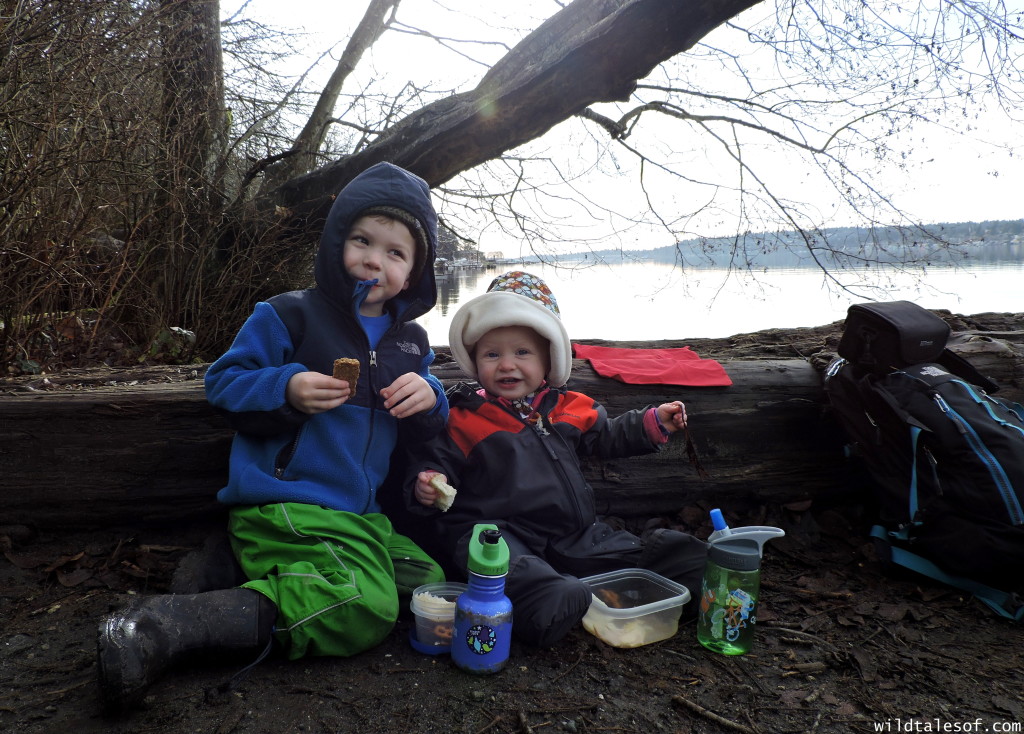 What are the Kamik SnowKey7 Winter Boots?
Kamik Snowkey7 Boots are insulated waterproof boots that support and protect children's feet from the elements of winter.  The Kamik Snowkey7 boots are appropriate for cold weather and will keep feet warm in up to -25 degrees F (-32 degrees C).  They are made of 100% waterproof rubber, have a ripstop upper collar with cinching drawstring, and include a removable felt inner "boot".
What's to Love? 
The Kamik SnowKey 7 Boots keep feet dry AND warm.  The rubber material keeps water out, and the felt liner keeps Bergen's feet warm and cozy while he's outside playing, walking, and hiking.
The felt liner is removable, so in the rare time when a little wetness has come through, we're able to easily dry the liners so they are ready for wearing the next day (or after a couple of hours next to the heat vent).
I love the addition of the upper collar with drawstring cord.  This component seems to seal in warmth, and also keeps water from splashing and dripping in.
Compared to other waterproof rain and snow boots of this quality, the Kamik SnowKey 7s are a lot less expensive!
The boots are easy to get off and on.  Our 4-year old has no problem getting in and out of the boots independently.
The boots are supportive enough for longer walks and hikes.  Even though Bergen has proper (waterproof) hiking shoes, when I know a walk or hike will be particularly wet and muddy, I'll often have him wear the Snowkey7s.  He's hiked several miles without complaint, and he's so much freer and able to tromp through puddles along the trail.
The soles of the Kamik Snowkey7s are tough, and provide good traction on trails and sidewalks.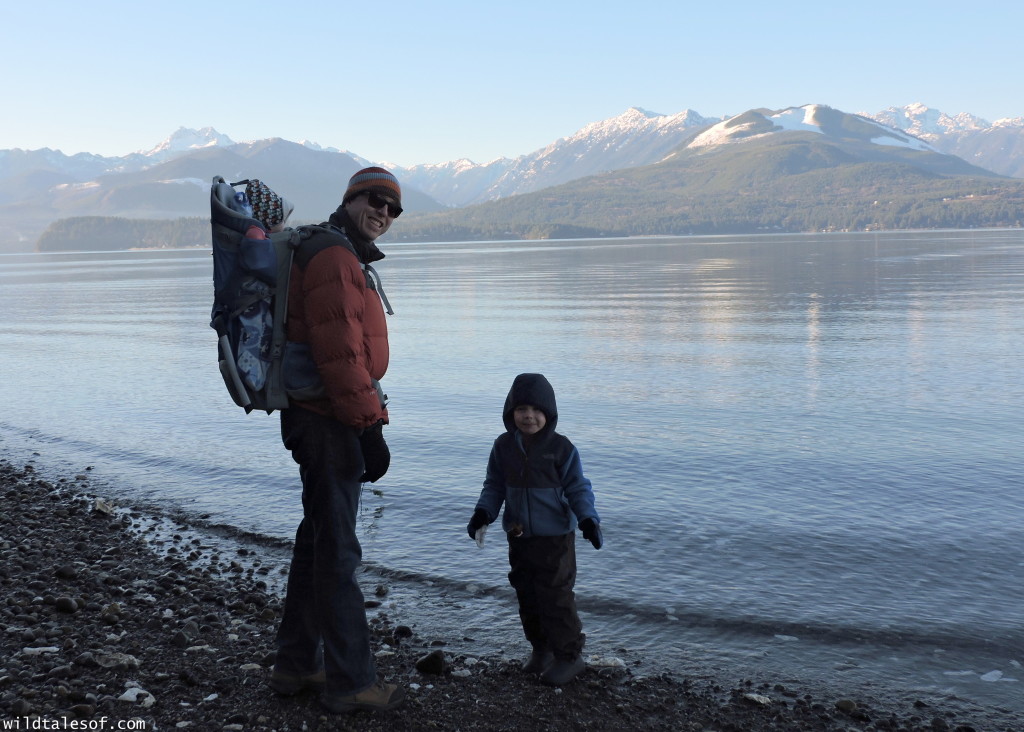 What's to be desired? 
My husband and I racked our brains trying to think of suggestions for improvement, but we really can't think of anything! We've been really satisfied with the Kamik Snowkey7s, and are happy to have found such great quality rain boots at a reasonable price! Of course no rain boots will keep feet completely dry ALL THE TIME, especially considering our active, puddle enthusiast, outdoor preschool attending, Seattle-living child! To be clear, we have had some wetness come through the boots, but it's minimal, and hasn't effected comfort or warmth in our son's feet.
Note:
It seems that the specific boots we purchased are no longer being made, but there are very similar Kamik products available.  As of now, you can purchase the Kamik SnowKey7 boots through our affiliate, Sierra Trading Post, in limited sizes and colors.  For a similar product, also check out the Kamik Snobuster or Kamik Shadow5.
To purchase Kamik SnowKey7 Boots (approx. $30)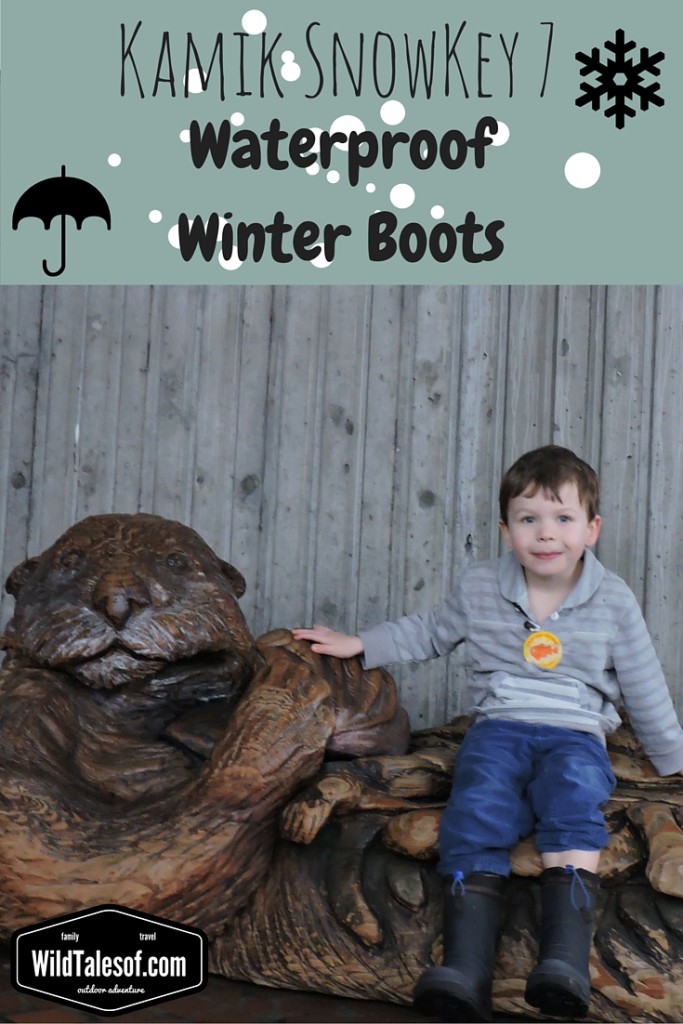 We also recommend boots from Bogs, MyMayu, and these Western Chief insulated boots. What rain boots do you recommend (or not recommend)?
Affiliate links are included in this post to direct readers to products from our affiliate partners (Amazon, Sierra Trading Post, REI, etc).  We receive a small commission from purchases made through these links, which helps to keep the blog up and running! Thank you for your consideration!  
Come join the conversation! You can keep up to date with each and every post by subscribing to the blog via email. We'd also love to have you join us on all of our adventures by "liking" our facebook page and following us on twitter! If you enjoyed this post, please "like it", "tweet it" or "pin it"!