Almost as much as my husband Slaed likes going on vacation, he enjoys planning for our upcoming trips.  For our recent trip to St. John in the U.S. Virgin Islands, despite the island's small size (just under 20 square miles), we used an arsenal of resources to learn more about the culture, geography, restaurants and beaches of this beautiful paradise. With only a week to spend on the island, we wanted to maximize our time! Plus, especially from the west coast, to get to St. John requires a quite a bit of travel, so it's important to know the ins and outs of transportation.
Here I've compiled the material we found most helpful & explain what we thought was particularly useful about each resource.  If you are interested in finding out exactly what we did while on St. John, take a peek at our 7-day St. John itinerary!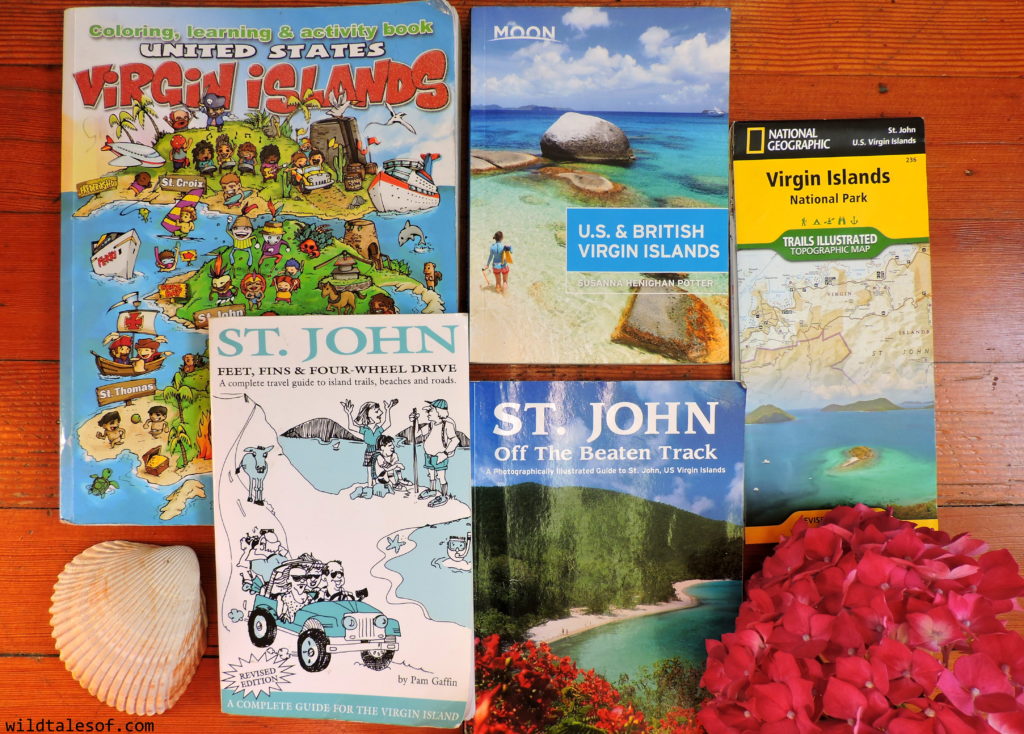 Family Travel to St. John: 5 Resources
Even though this guide covers the entire collection of Virgin Islands, we purchased the book so that we would be able to learn about the area as a whole.  It's the most up to date book on the Virgin Islands (published in 2015), and was one of the only books out of our collection that provided restaurant recommendations.  Travel to St. John requires a flight to St. Thomas,  so it was also important that we had information about more than just our ultimate destination.  And who knows? We may have gotten a wild hair & planned a last minute trip to one of the other islands!
St. John: Off The Beaten Track gave us the most detailed information about St. John, and included beautiful color photos that we loved drooling over as we dreamed about and planned for the trip! The book features sections on trails, places of interest, coastal ecology, beaches, and the author's favorite snorkels–perfect for those who want to do a lot of adventuring while on the island.
For a more anecdotal and personal take on St. John, St. John: Feet, Fins and Four Wheel Drive is your book! We loved the author's humorous and unique stories.  Slaed was constantly passing the book over to me, encouraging me to read various excerpts.  She provides a good advice for visitors who want to rent a jeep (recommended vehicle due to the island's steep and twisty roads) and explore the island on their own.
The Virgin Islands National Park Map from National Geographic also a must if you plan to drive and explore the island on your own.  Since 60% of the island is part of the U.S. National Park system, the map covers most of the places you'll want to visit.  The map is waterproof and tear-resistant making it easy to tote along with us and in addition to the map, it features information on hiking trails, history, and information on local flora and fauna.
I wanted to make sure our 5-year old son Bergen was just excited and prepared as we were for to visit St. John.  When researching resources made just for kids, I was happy to come across this excellent coloring and activity book! Bergen was able to learn all about the U.S. Virgin Island culture (animals, food, history, music) through unique illustrations, words searches, mazes, and other fun activities. Most pages featured thoughtfully written captions that helped all of us gain more insights into Virgin Island life.
Bonus Lodging Resource
If you are looking to rent a house or condo while on St. John, we highly recommend Cimmaron St. John.  We were lucky to get to stay at the Sea Dream home, thanks to a wonderful family friend, and found the property to be perfect for our family.  The property managers answered our endless questions, and provided us with a ton of helpful advice, including insights on jeep rental, restaurants, and other local activities.  They even set up a sunset sail with one of the local sailing companies for us–so nice to have someone who lives on the island organize and take the guess work out!  Their office is located right in Cruz Bay (St. John's main town), and they were always an easy phone call away. Their website is also an excellent resource, and more than just a place to book your stay! The site features a blog, frequently asked question section, planning advice, and more.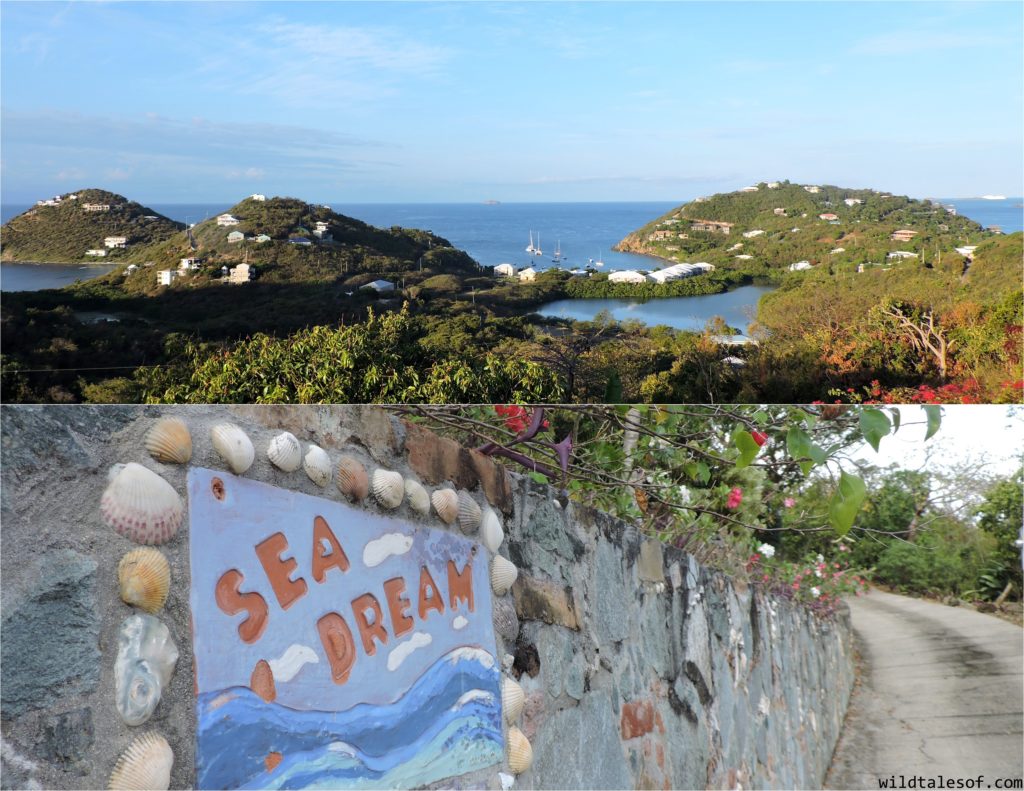 Have you traveled to St. John? We'd love to know about your experience!
Come join the conversation! You can keep up to date with each and every post by subscribing to the blog via email. We'd also love to have you join us on all of our adventures by "liking" our facebook page and following us on twitter! If you enjoyed this post, please "like it", "tweet it" or "pin it"! 
This post contains affiliate links.  Any purchases made through these unique links will provide us with a small commission, which will go toward keeping the blog running (at no extra cost to you).  Thank you for your consideration!