As I know I've mentioned before, I've got 10 years of living in Seattle under my belt. I also get outside…a lot. You'd think I would have rain gear coming out of my ears, or at least crowding my dresser drawers.  In reality though, it wasn't until a couple of months ago that I acquired my very first pair of decent rain pants.
I'm pretty sure the wait was worth it though because I think I now have a pair of the best rain pants out there. The Women's PreCip Pants from Marmot are impressive. Unfortunately or fortunately, depending on how you look at it, it took quite a while for me to actually find enough rainy days to do the proper gear testing.  The rainy days here in Seattle this late summer and early fall have been few and far between, but I still managed to test the pants on a 7-mile hike in light rain, a 5-mile hike in heavy rain, and in and around our neighborhood on several walks.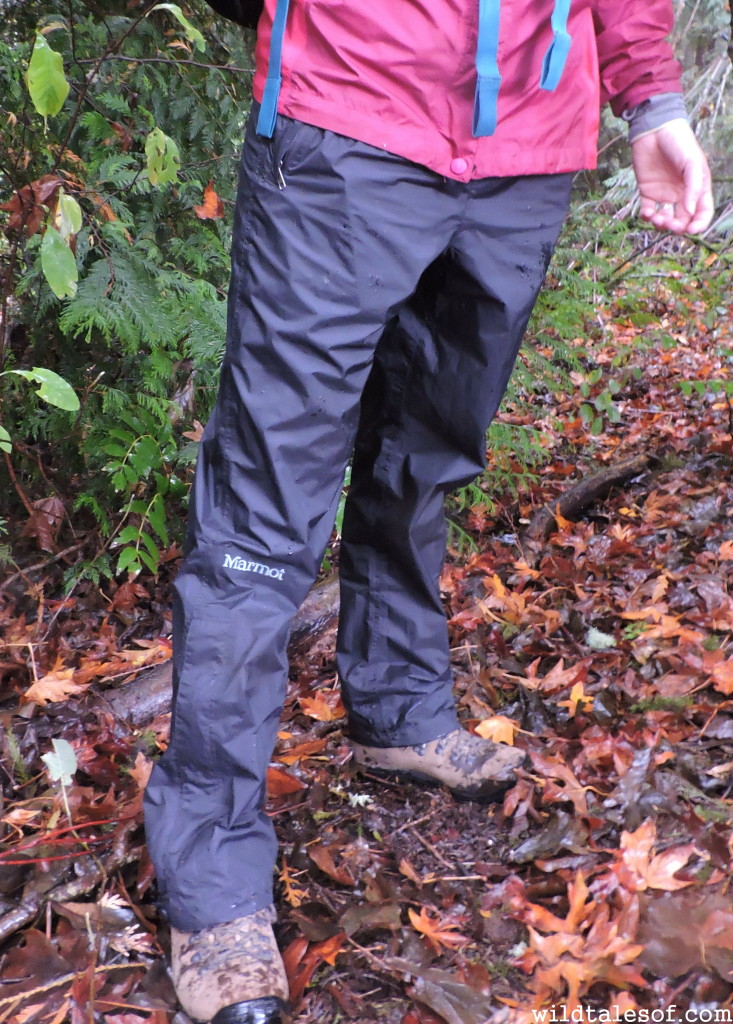 What are the Marmot PreCip Pants?
The Women's PreCip Pants from Marmot are breathable waterproof pants designed to protect from the rain and wind.  The pants are made with "NanoPro", which is 100% ripstop nylon and 100% seam taped.  Specifics of the pants include an elastic waist with draw cord, side zips + snap tabs at the ankle, and zippered front pockets.
How do the Marmot PreCip Pants Work?
The PreCip pants can be worn alone or layered over other pants depending on temperatures and conditions.  I personally have only tested the pants with running tights underneath.  The ankle side zips and open cuffs allow the pants to easily go over the feet when boots and shoes are already on.  An elastic cord at the waist and elastic cords at the ankles allow for fit adjustment.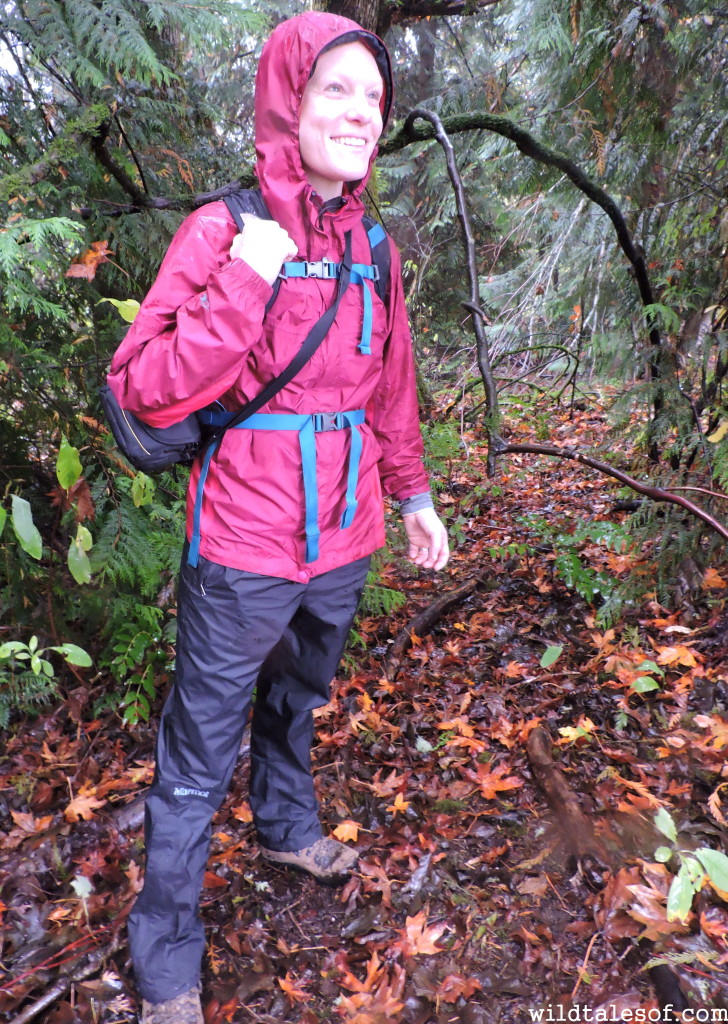 What's to Love?
Waterproof
We hiked in the pouring down rain this past weekend, and yes of course, we got wet, but from my waist down to my ankles I was dry when we got back to the car and started peeling off layers. Even with water seeping down due to my less effective rain coat, the special NanoPro/nylon fabric wicked that moisture away from my skin helping with temperature regulation and overall comfort.
Comfortable
We are active, and I knew I wanted a pair of rain pants that wasn't just for standing around in the rain, but for moving in the rain.  I felt just as comfortable hiking several miles in the Marmot Precips as I do in any of my other hiking attire.  The elastic waist band allows the pants to fit right over my running tights, and the pants moved with me instead of feeling stiff or cumbersome.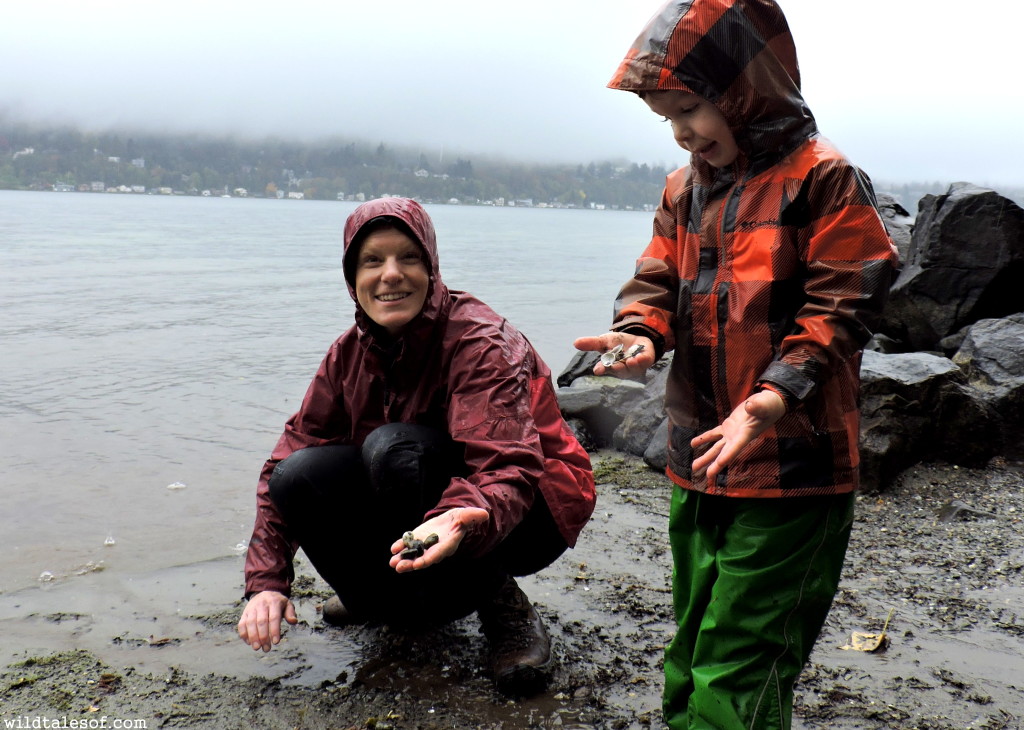 Lightweight
These pants are not thick or heavy, which I know will allow me to utilize them in a variety of conditions.  Slaed even remarked as he was hanging up all of our wet clothes post hiking how much lighter they were compared to his Northface rain pants.  As I mentioned regarding comfort, the lightweight fabric ensures that range of motion isn't compromised when climbing up and down hills while on the hiking trail.  This also provides a lot of options for layering depending on the temperature outdoors.
Breathable
I'm so appreciative of the NanoPro breathable fabric.  Despite the pouring down rain on our most recent hike, I wasn't cold.  At the same time, I also didn't feel overheated even though the temperature was in the mid-60's (F), and I was wearing two layers. Never got that sticky, damp feeling like I would with my other rain pants (which I rarely wore because of this).
Side zips at the ankle
The side zips and snap closures at the ankle allow the pants to be taken on and off without removing shoes or boots.  This comes in handy for quick changes.  I love that I can store the pants in my backpack (they fold down very small), and they can easily be thrown on over what I'm wearing without a lot of fuss or time wasted.
Zippered pockets
Loved having a convenient place to stash my phone that was protected from the elements.  I've been known to lose things if they are not secured properly, so the zipper pockets are much appreciated!
What's to be Desired?
I'm quite pleased with the Marmot PreCip Pants, and really don't have a lot to say in terms of suggestions or improvements. One aspect that could possibly stand to be updated is the elastic cord at the waist.  There isn't much toit, and I could see that with more use (I haven't needed to untie it to tighten yet), it could become less effective or even get lost in the waist band if you are not careful.
Notes:
As with all rain gear, don't use fabric softeners when washing these rain pants.
Make sure to always surface wash dirt and grime off of rain pants, but if possible we recommend to machine wash sparingly either with no detergent or a mild detergent or soap.
There are several sizes available, so make sure to do some searching around to find the best pant length and size for you.  Pants are available in extra small, small, medium, large, and extra large, and I've also seen some retailers carry a "long leg" option.
To Purchase Women's Marmot PreCip Pants (approx. $80)
Please note: The folks at Webtogs, a e-commerce outdoor retailer, generously provided us with a pair of PreCip Pants for review on the blog.  All opinions expressed are my own.  Affiliate links to our online partners are also used.  If you purchase through our links, we receive a small commission.  Thanks!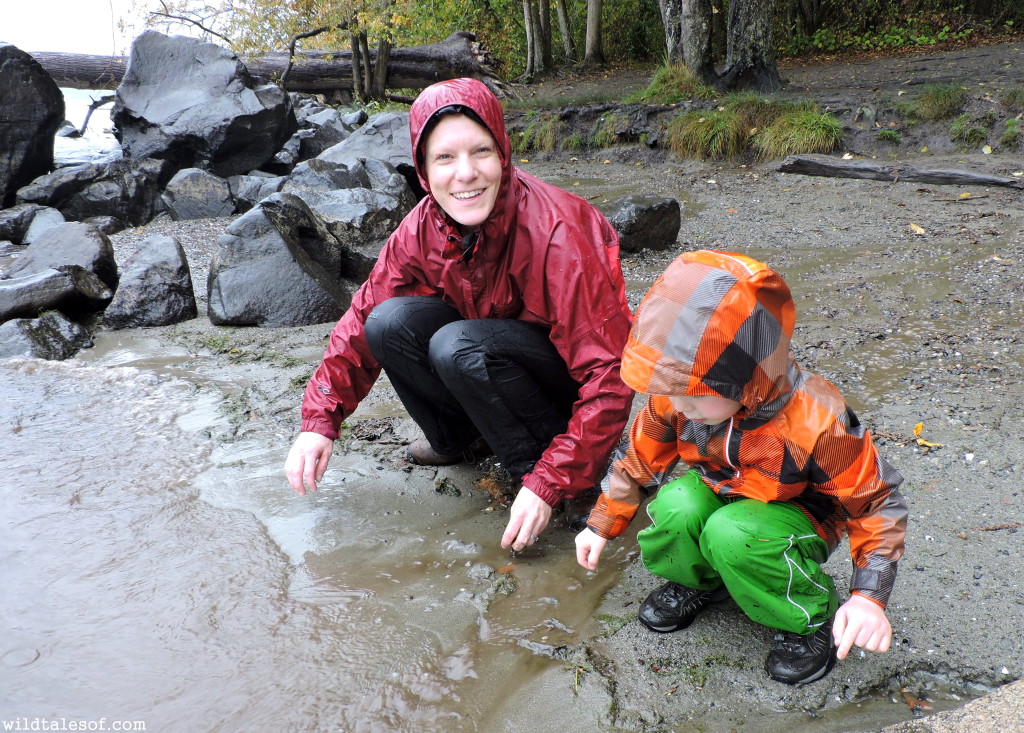 Come join the conversation! You can keep up to date with each and every post by subscribing to the blog via email. We'd also love to have you join us on all of our adventures by "liking" our facebook page and following us on twitter! If you enjoyed this post, please "like it", "tweet it" or "pin it"!