On our spring break road trip last year, we traveled through three states (Washington, Oregon & California), and managed to drive through each of those states' capital cities.  We only actually stopped at one of them though.  I'd visited Olympia and Sacramento before, so I was happy that a pit stop in Salem, Oregon was part of our agenda.
Salem is located about 3.5 hours south of Seattle (1 hour from Portland), and worked well as our first overnight stop since we'd started our drive mid-day.  We also have family in the city, which made the stopover even sweeter as we were able to introduce Georgia (3 months at the time) to Slaed's aunt, uncle, and cousin.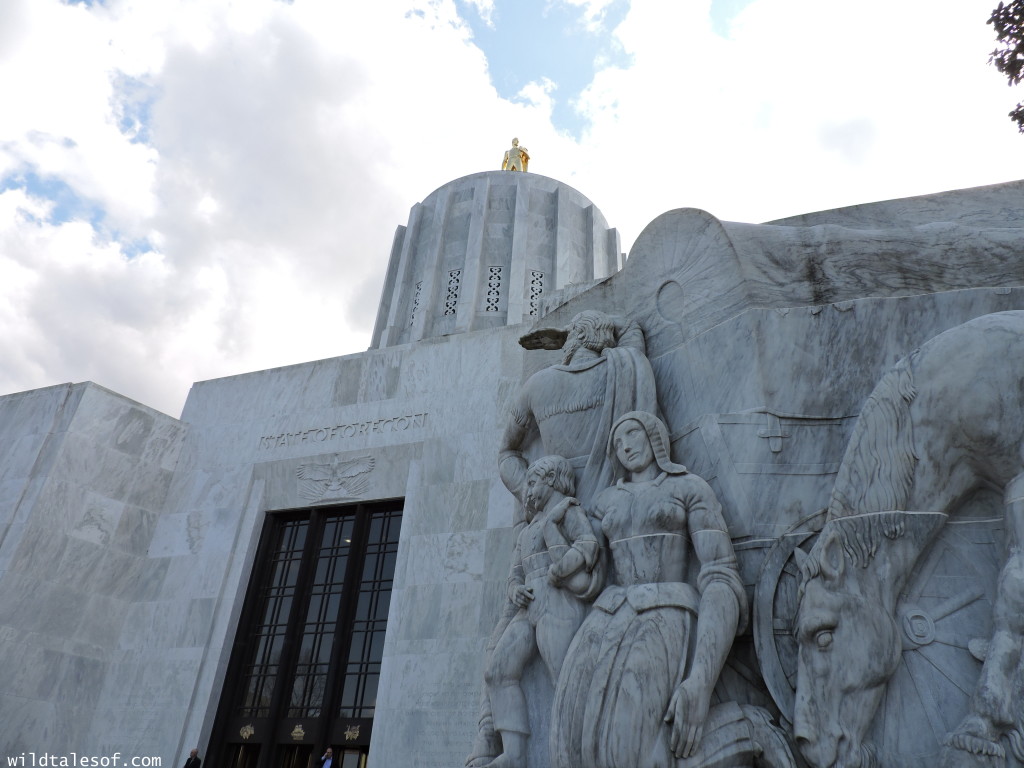 We always recommend visits to state capitols for their rich history and opportunity to learn about the uniqueness of each state, but I love Oregon's state capitol in particular.  The clean, art Deco design of the building is quite pleasing to the eye, and the grounds are so much fun to explore.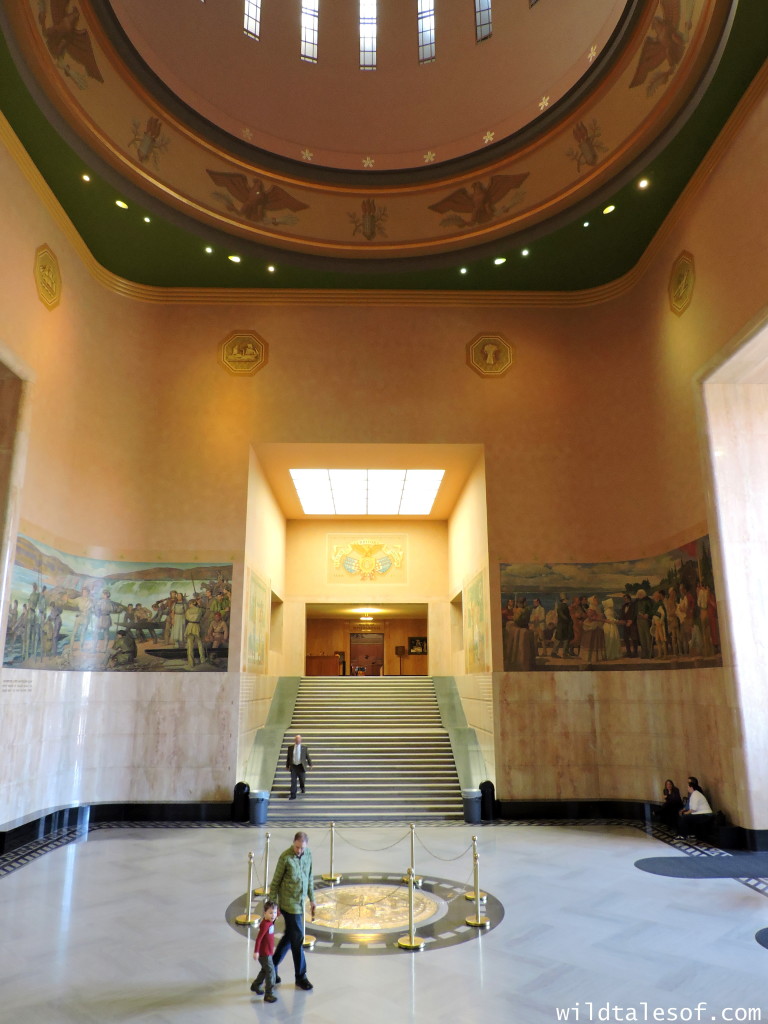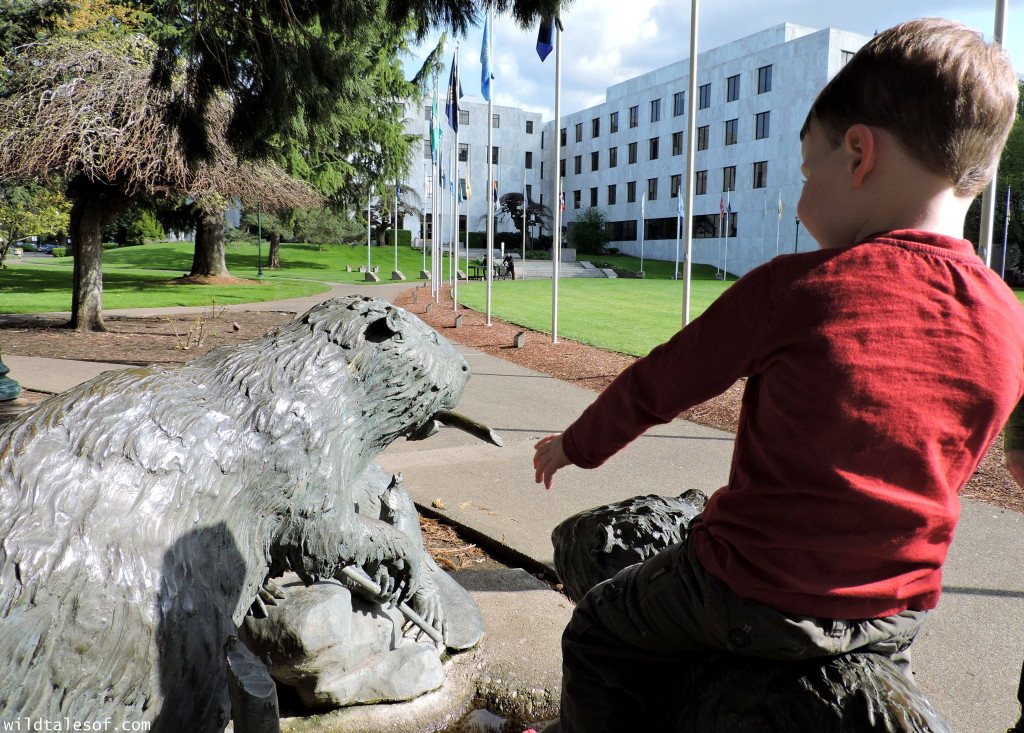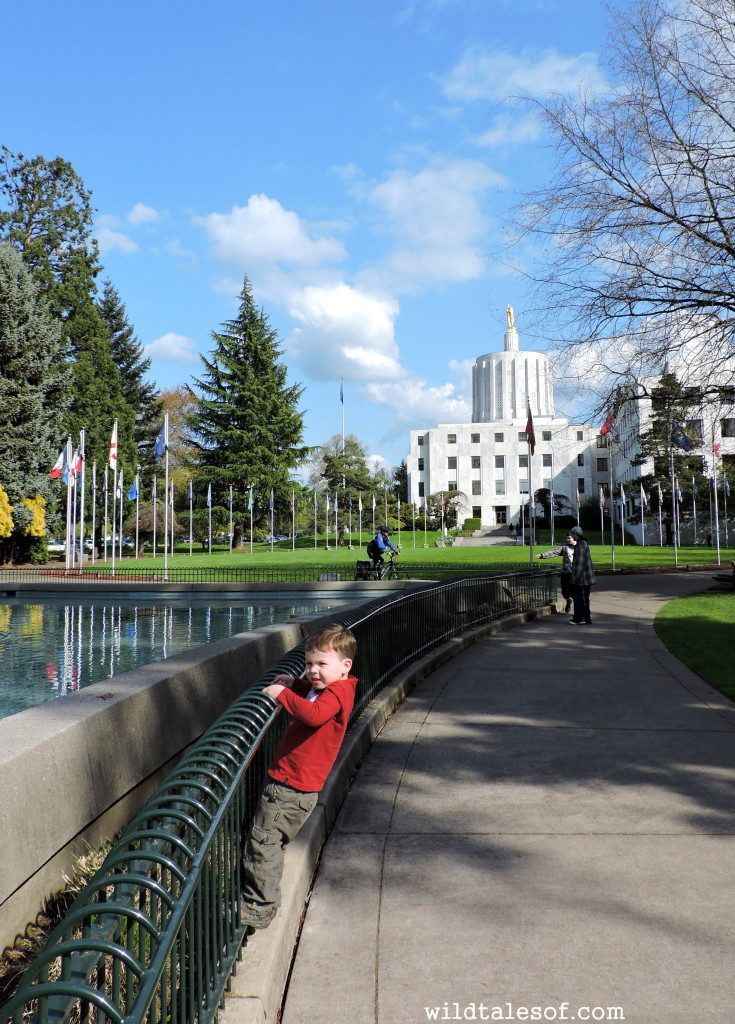 Info to Know:
The Oregon State Capitol is located in Salem, Oregon:

900 Court St. NE, Salem, Oregon 97301
Hours-Monday-Friday 8:00am-5:00pm

Check the Oregon Legislature website for tour information.
Nearby parking is available at metered spaces, so be sure to bring your coins!
Explore the grounds in addition to the building itself.  There are beautiful statues and monuments that will engage kids (and adults) even more in learning about Oregonian history and culture.
Visit in March to see the gorgeous cherry blossoms in bloom!
If visiting June through September, don't miss the tower tour! Visitors climb the 121 steps to the observation deck to enjoy a panoramic view of the city of Salem, and an up close look at the Golden Pioneer statue at the top of the rotunda.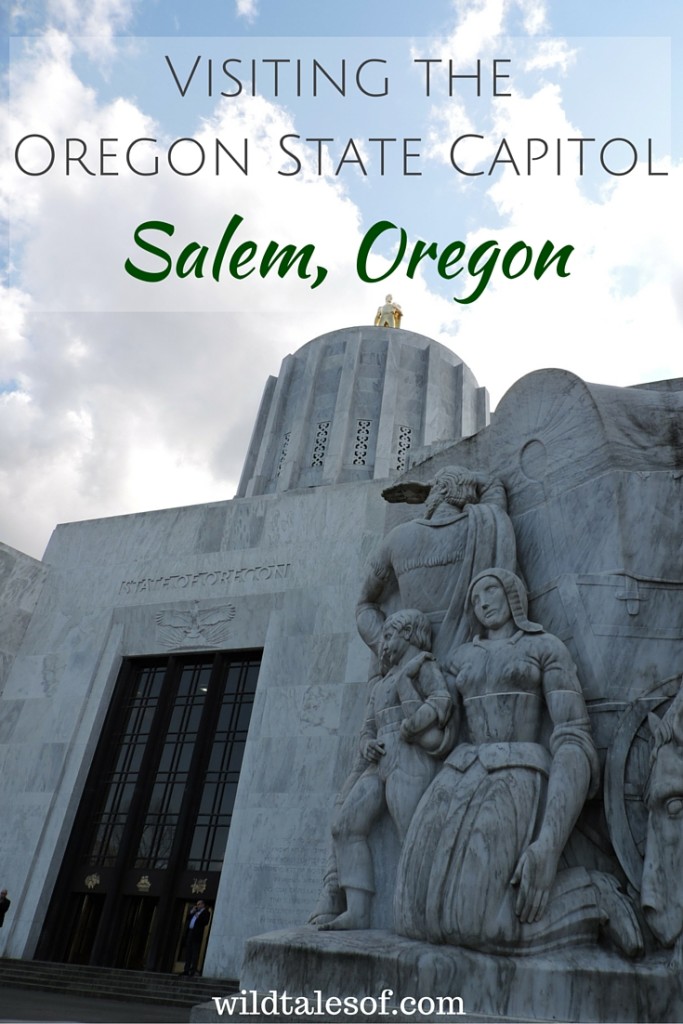 Do you have a favorite state capitol? Join us in the comments! We'd love to chat.  For more of our Oregon adventures, visit or Oregon page!
Come join the conversation! You can keep up to date with each and every post by subscribing to the blog via email. We'd also love to have you join us on all of our adventures by "liking" our facebook page and following us on twitter! If you enjoyed this post, please "like it", "tweet it" or "pin it"!