Aloha from Maui! We are so thankful to be be back in Hawaii.  Maui happens to be the first Hawaiian Island that I have visited–in 2008, Slaed and I got engaged here! We started our journey of becoming a family on the shores of West Maui, so it only seems fitting to bring our kids to share our love of this island with them.
Yes, the vacation style is a bit different, but we've already had a lot of fun reminiscing and pointing out special spots to Bergen and Georgia.  In a small way, Bergen actually understands what we're talking about, so that's been neat to see.
Since we're here, and beach vacations are so popular with families, I thought I'd share our packing list.  On the list you'll find all (most?) of the items we bring to prepare us for a beach vacation with babies and young children.  We don't bring the entire kitchen sink, but I must admit that we bring a lot! Some items, of course would depend on the type of lodging you choose, and whether or not your property owners have some of the things you need on hand, and weather is always a factor to consider…and consider again!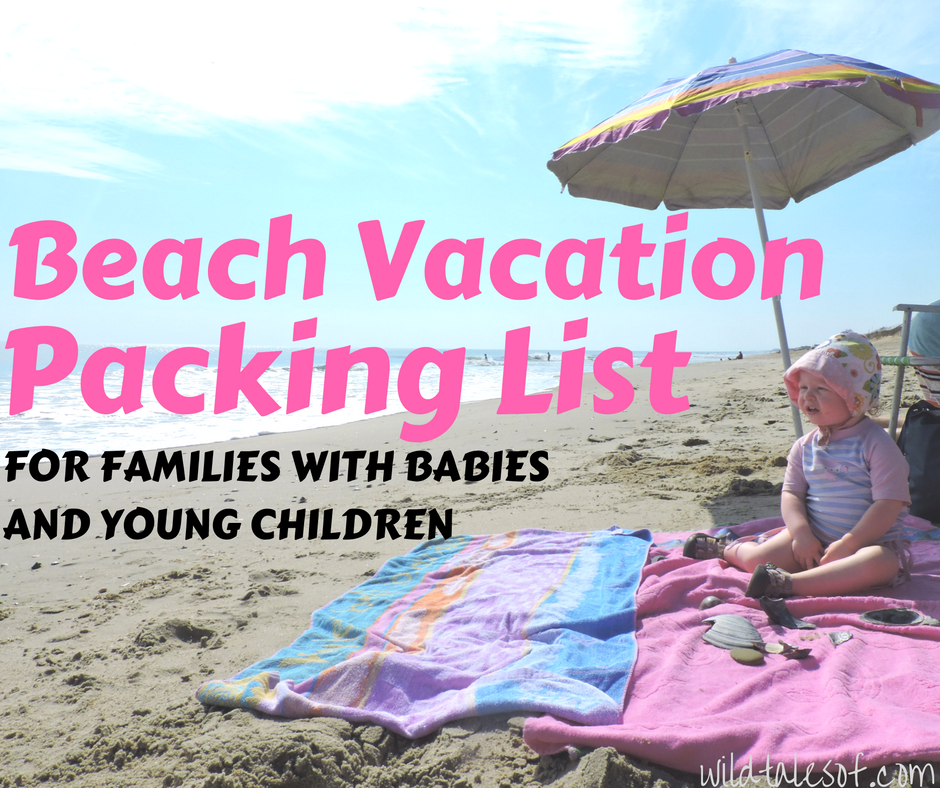 [Read more…]